News
---
---
The first and second racing of SEAT Leon Eurocup was hold last weekend (4.23 – 4.24) in Estoril Portugal.
On behalf of SAE Audio and Verity Audio to participate in the competition is Mikel Azcona from PCR Sport and he has got good grades in Estoril.
---
Round 1
After the utter dominance of Spaniard Mikel Azcona who fronted the first race of the weekend from Pole (1'46.908), marked the fastest lap (1'49.524) and sped to victory with a seven and a half second difference over Stian Paulsen.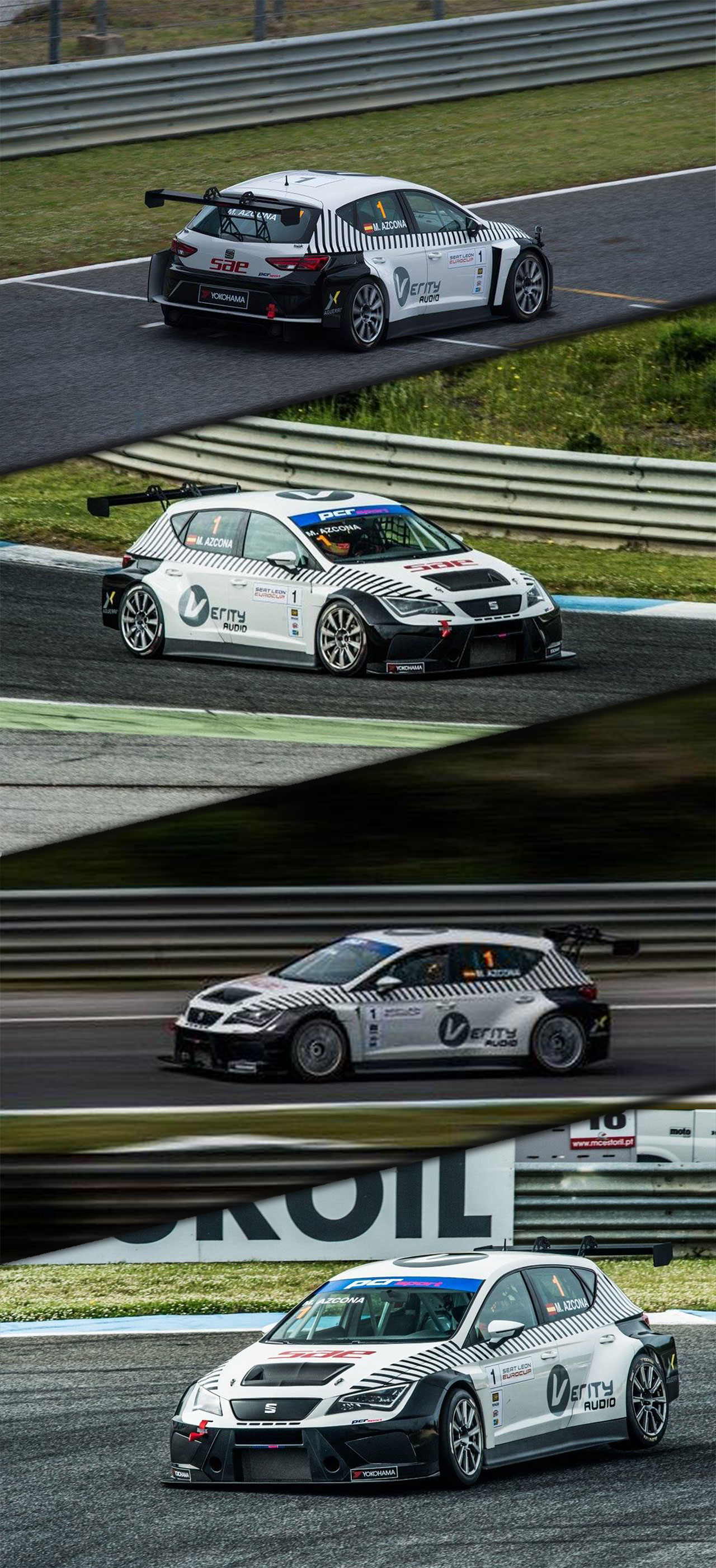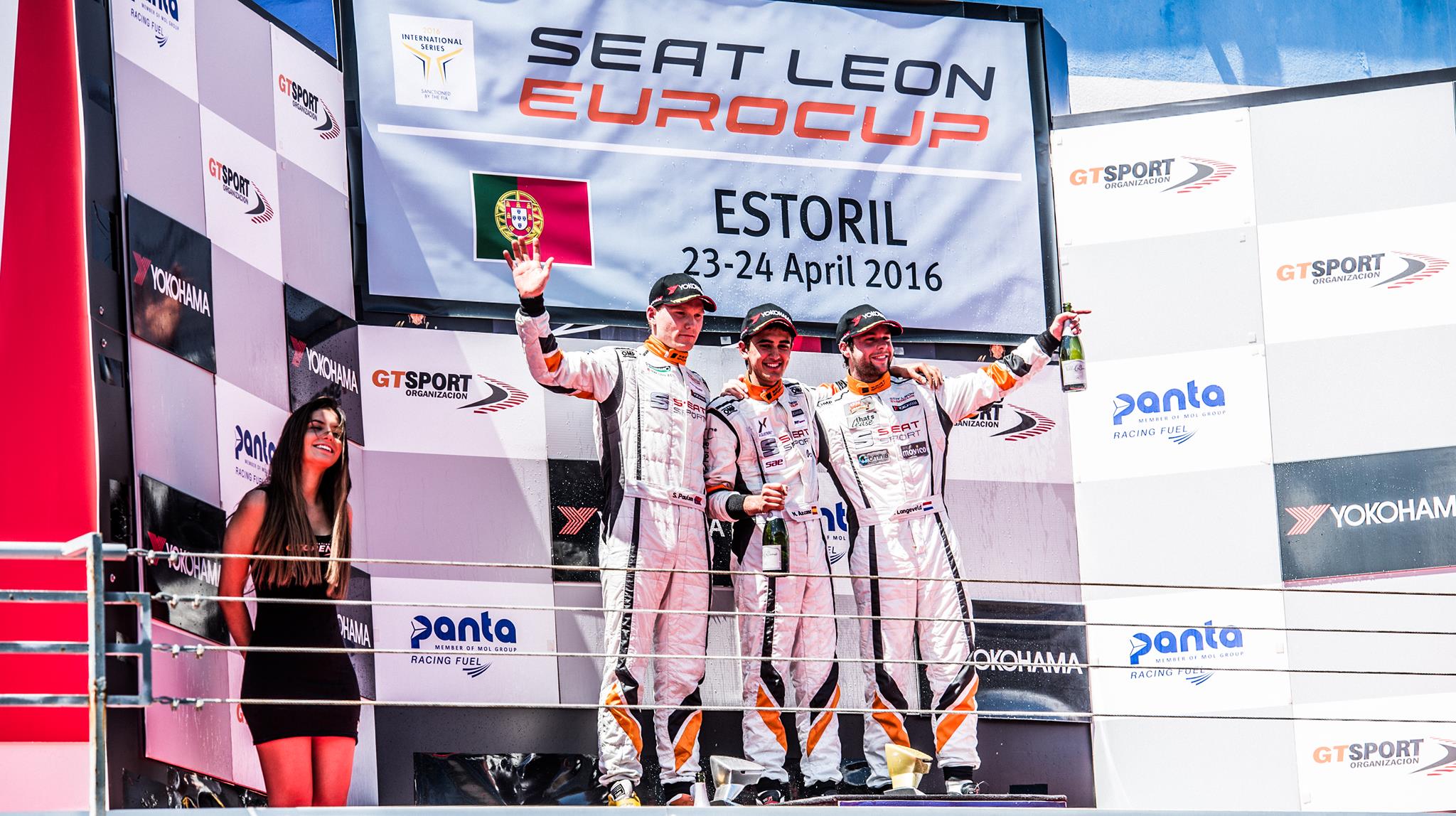 Round 2
Mike Azcona was the tenth at the first in Round 2. Finally he got the fifth with his excellent technical skills and he is satisfied with this grades.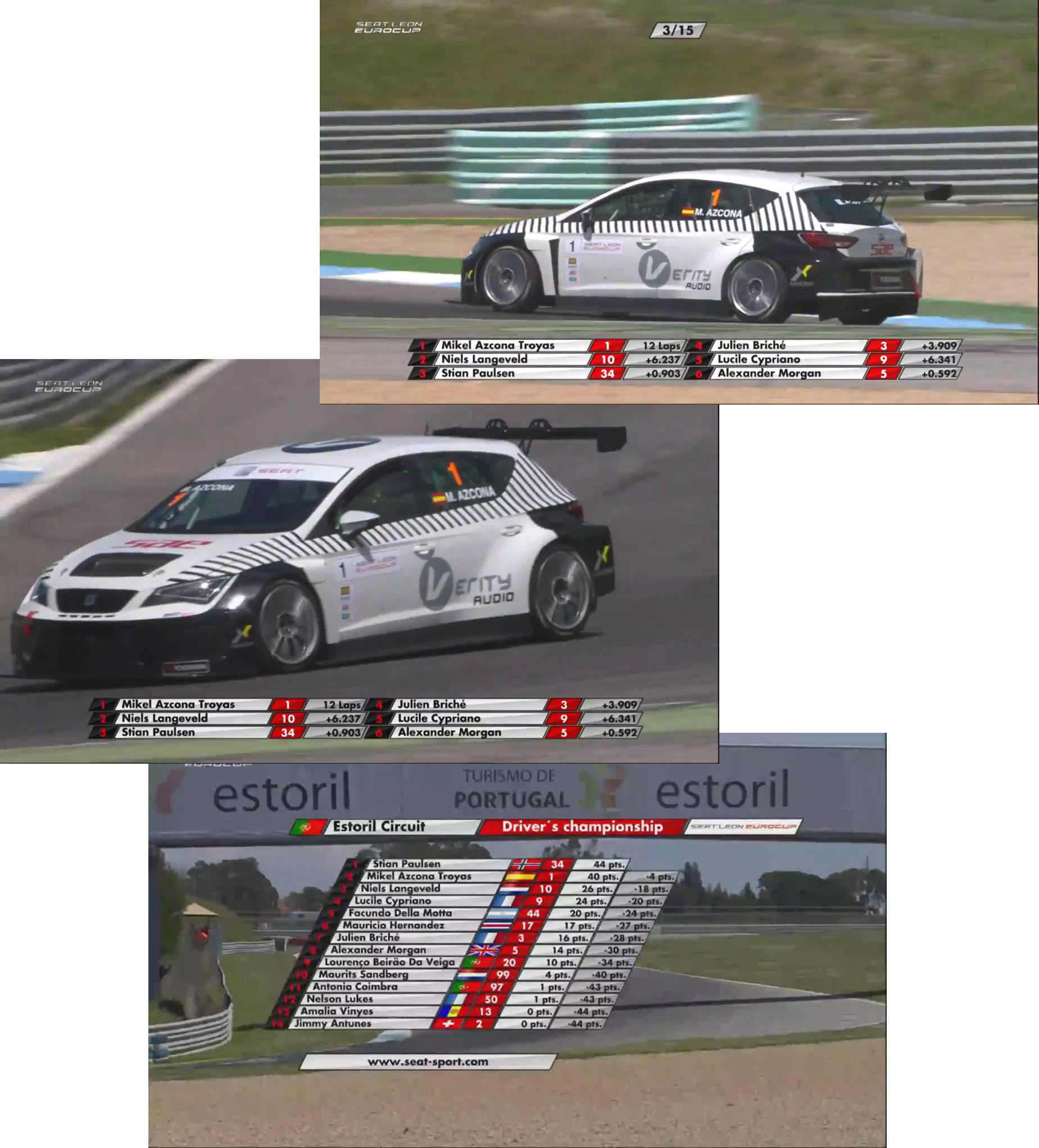 After a hectic and impressive Sunday in Portugal, Mikel Azcona got forty points after the triumph earned from the first race and his fifth place from the second race. Mikel Azcona just has four points less than Stian Paulsen, who got the best points.
According to the 2016 schedule, SEAT Leon Eurocup will be racing in UK, France, Italy, Austria, Germany and Spain. It will be lucky to the fans in European for this series event.
In China, SAE Audio will continue to report the racing and expect you to follow!
---
Racing Review – R1 Estoril
---