News
---
---
The relationship between SAE Audio and L.O Electronics began in December 2013.
"We found SAE Audio factory online and also through suggestions from some Asian friends" Luciano Ortiz Jr., commercial manager of L.O Electronics, "We had a opportunity to visit the factory two years ago. We found it great! They have everything well managed and organized, his R&D, his workshops, his products,, everything, "he said.
Peru, like many other neighboring countries in South America, is really very competitive in price and quality. Now, the end user wants to buy good quality equipment at the lowest possible cost, so L.O Electronics is offering SAE as a new brand with quality first. "Nothing to envy to any other, comparing to the same level with SAE Audio. It will take some time to have brand presence in Peru, but we are working on that, "said Luciano.
……
……
—— From 《Música & Mercado》
Please click "read the original text".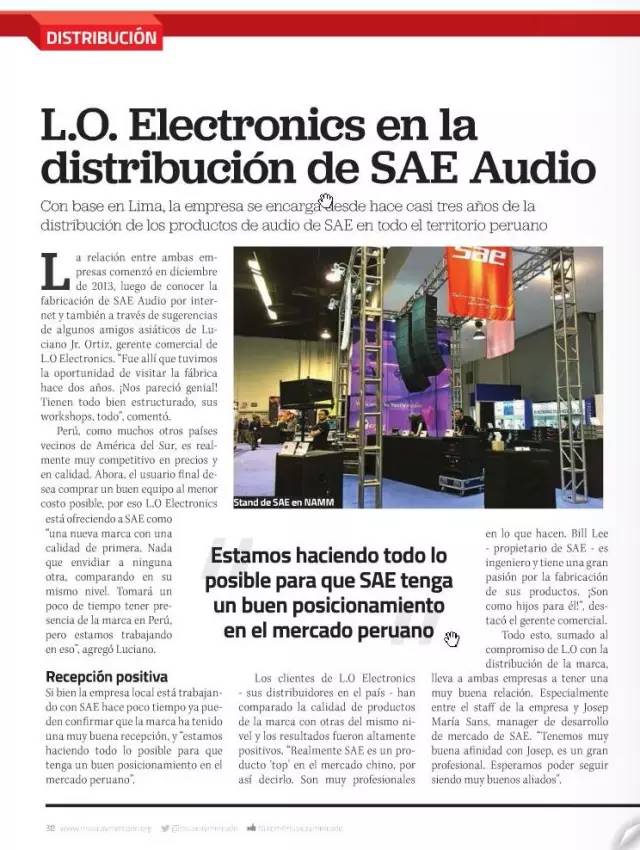 ---