News
---
SAE Audio supported Mikel Azcona ,and he topped the podium in the Audi Sport TT Cup.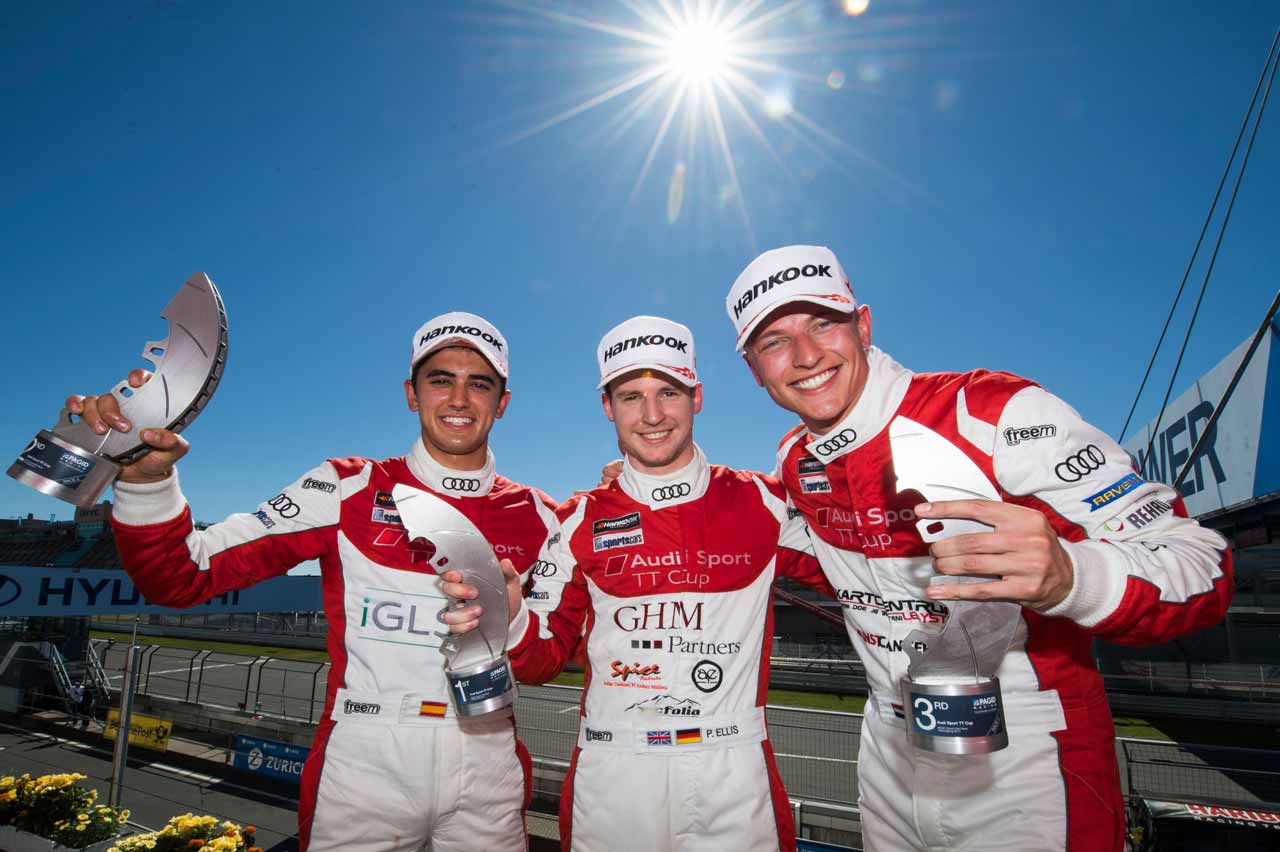 In the past two years Azcona has also accumulated a comprehensive racing experience in the Seat Leon Eurocup, which he completed as the runner up in 2016.
SAE Audio supported Mikel Azcona in the Audi Sport TT Cup in Nürburgring from 25th to 27th May 2017.
Azcona has showed the great potential in practice race,base on his technical understanding of his race car which was thorough .It taked him 1:52.172 seconds to beat the other players, leading the second to 0.4 seconds.
Azcona became the focus of the audience.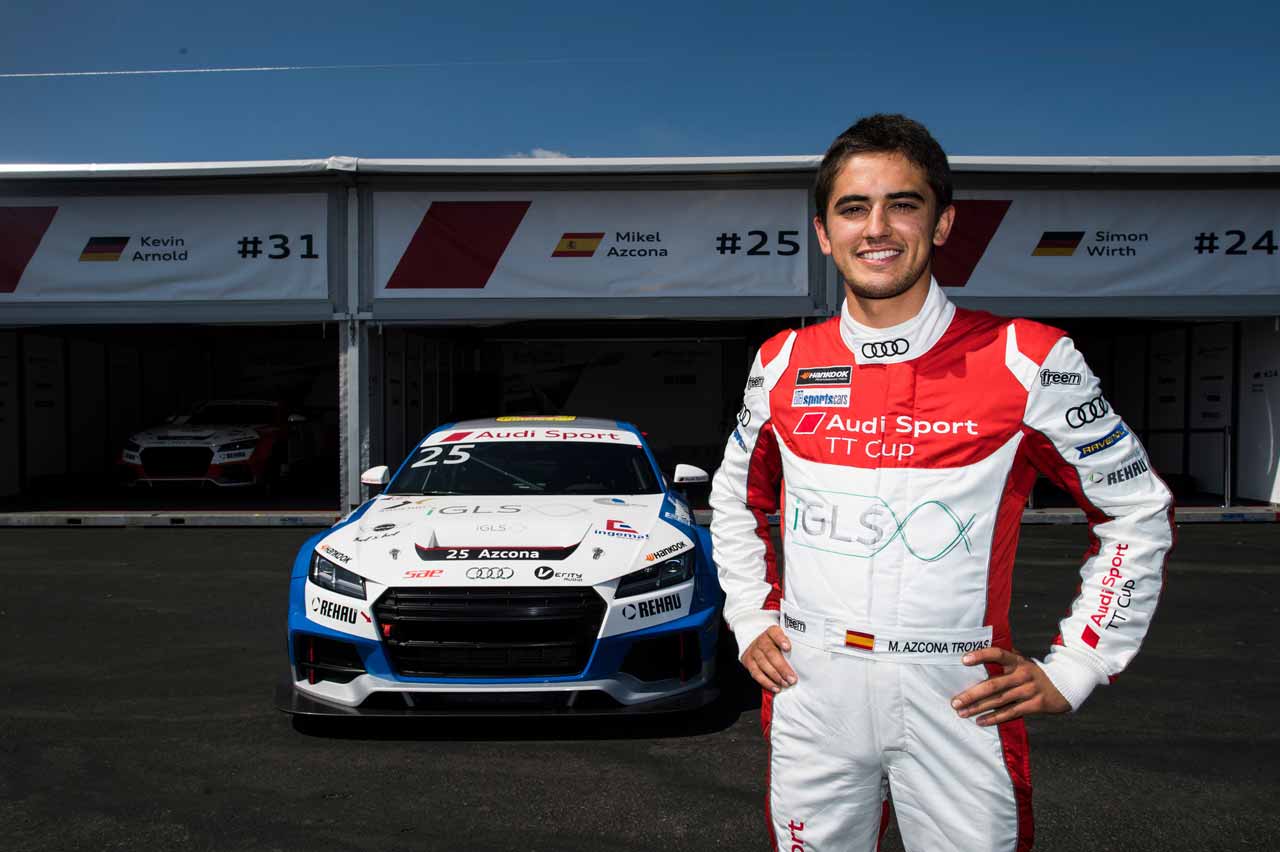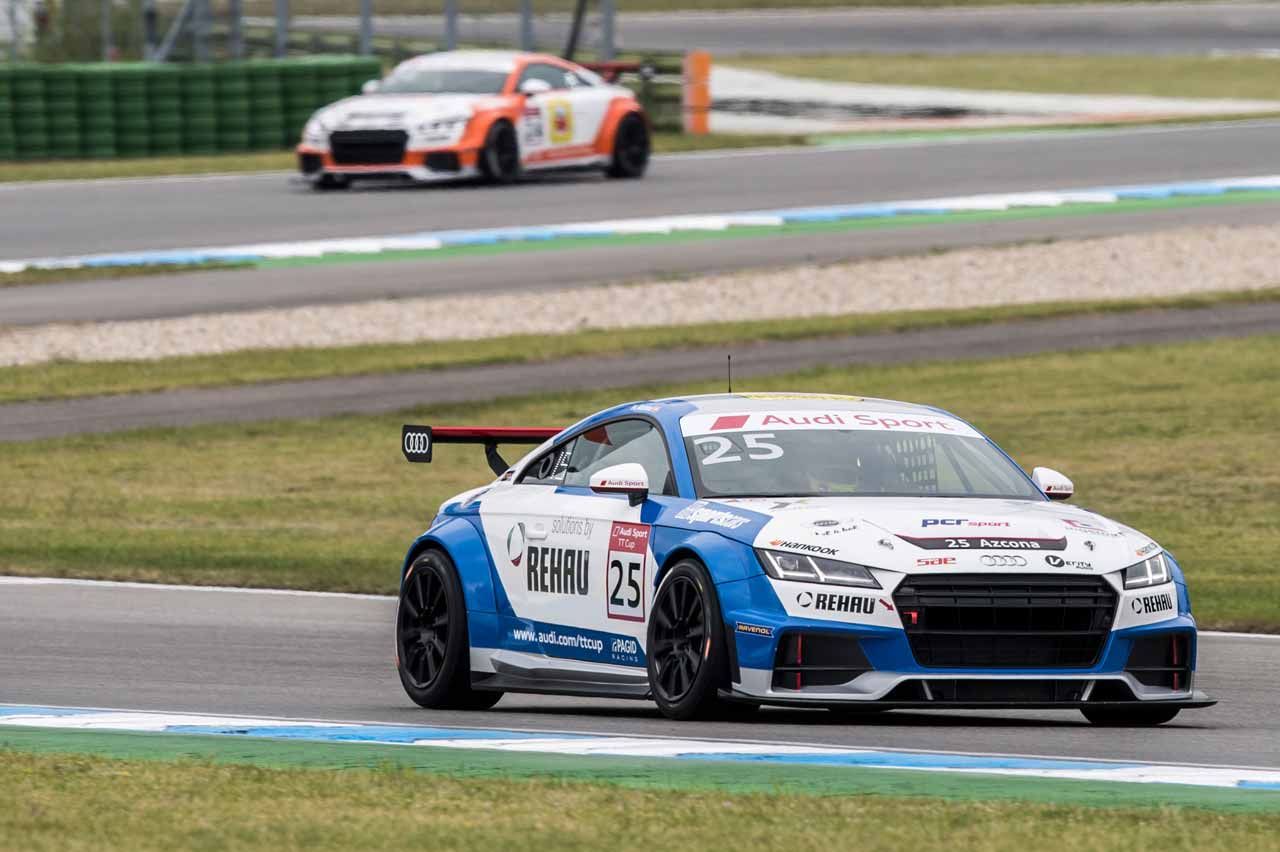 SAE Audio and Azcona got a lot of encouragement from the practice race. The team believed that Azcona also play well in the afternoon qualifying, but he has to face a very strong player, Philip Ellis.
Azcona ranked second in 0.05 seconds, with a very close position.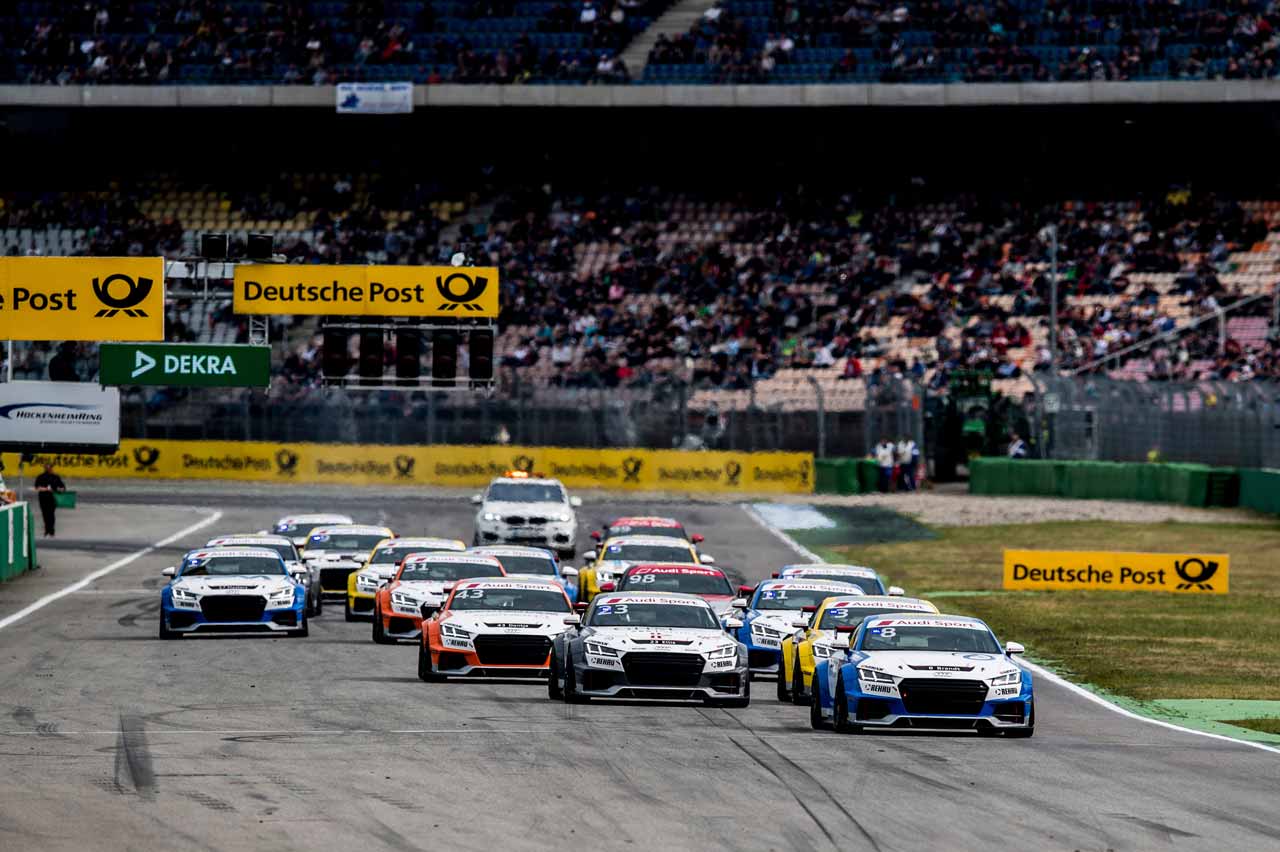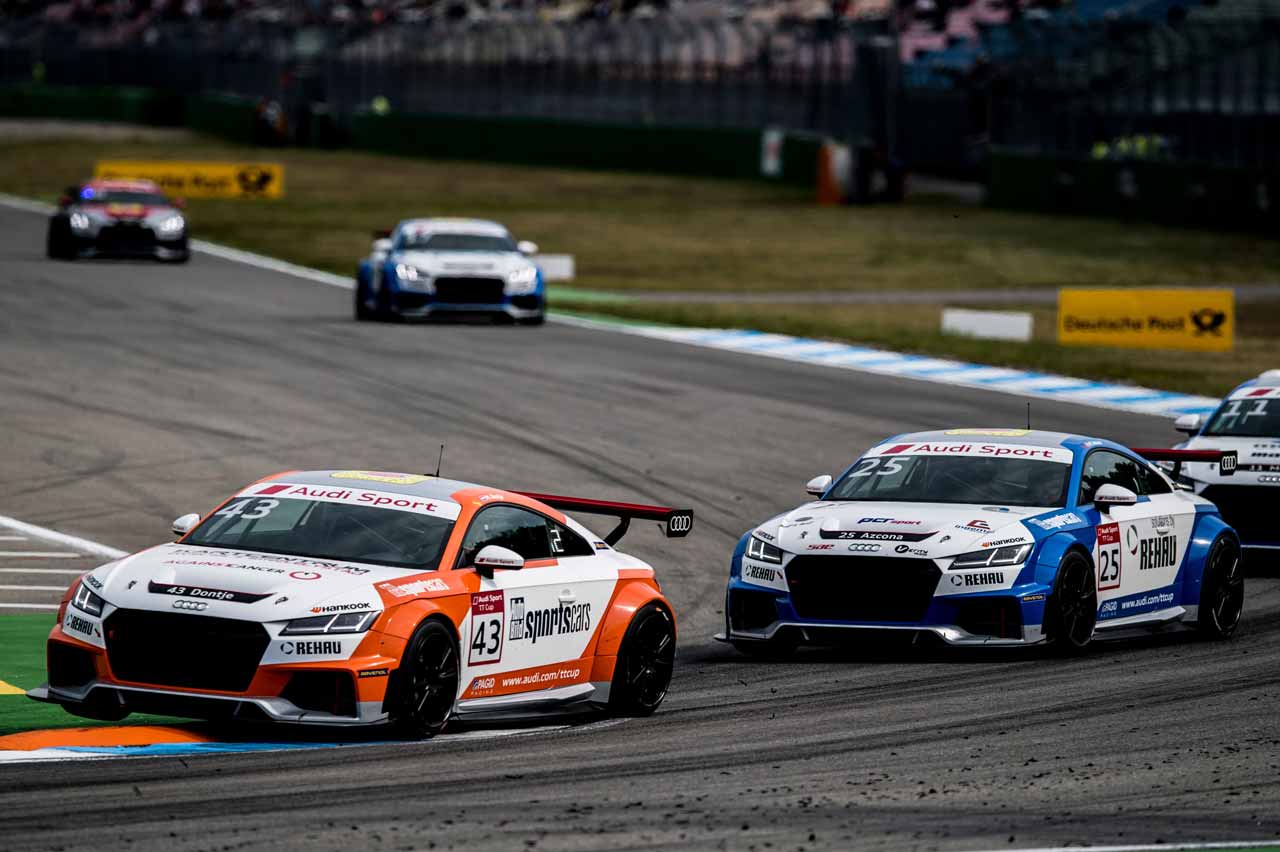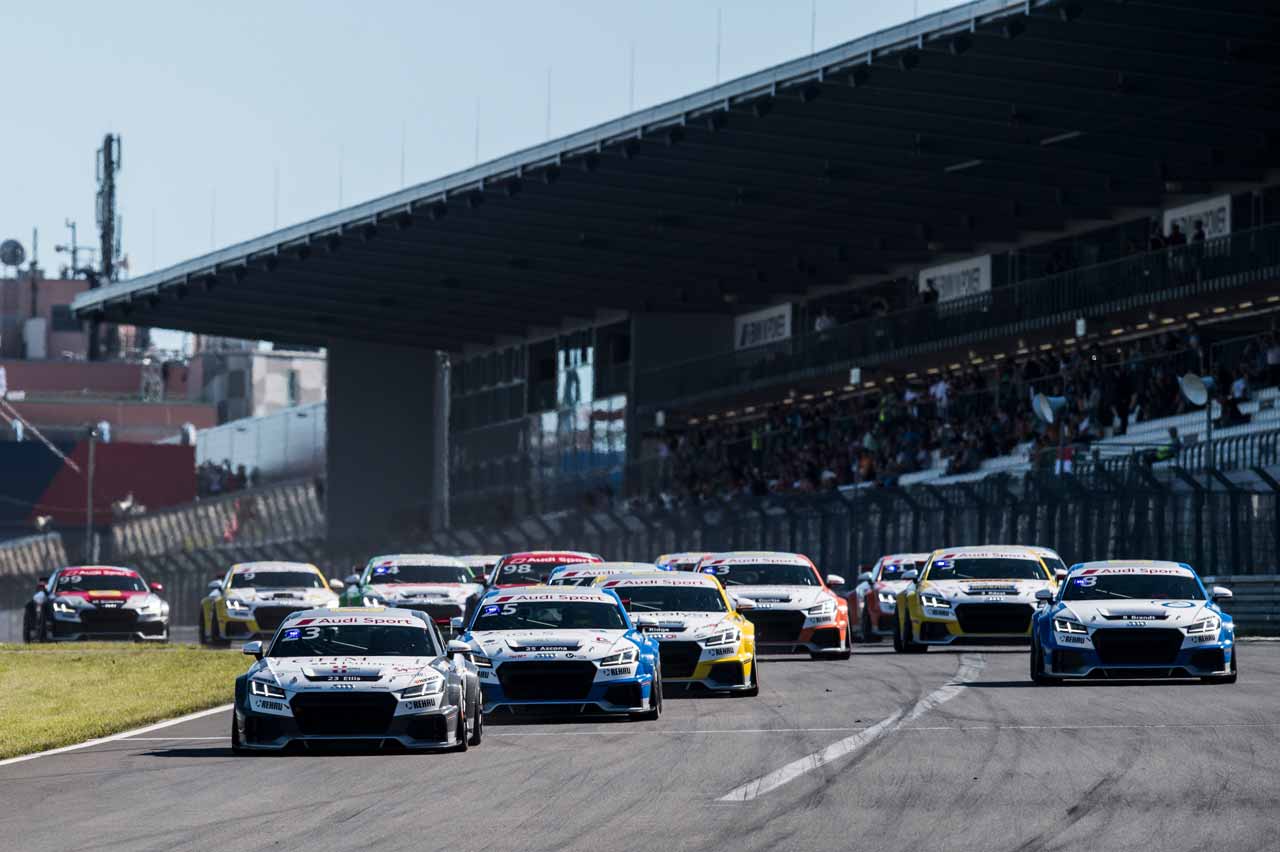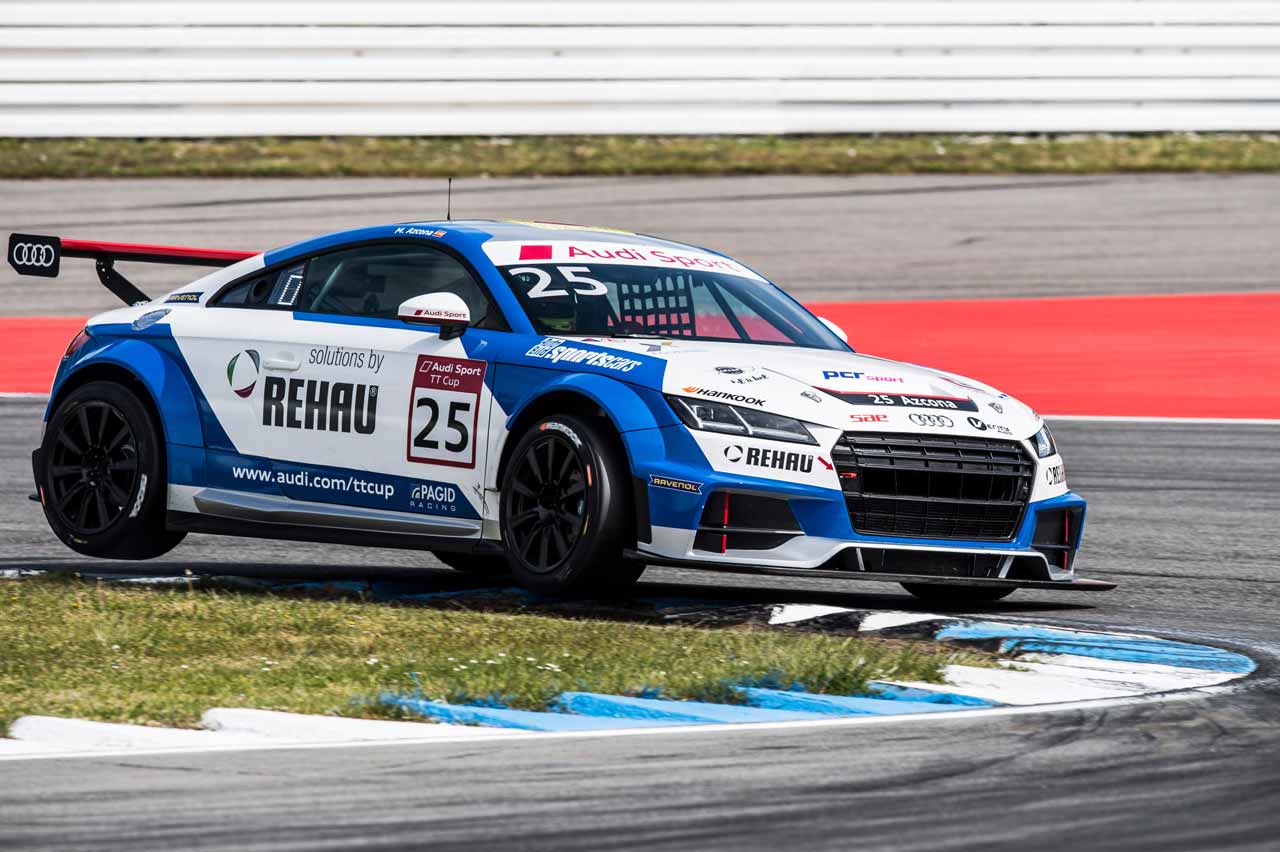 At the start of the race, Azcona wanted to take the lead in the curve, but was blocked by the Philip Ellis. Azcona has been looking for opportunities, kept following Philip Ellis for several laps. They were evenly matched.In the final lap,the curve ahead of the finish line, Azcona was trying to overtake, but did not break the Philip Ellis defense.Azcona sat tight in the runner-up, and he lacked 0.267 seconds.
The team was proud of Azcona's runner-up in the Audi Sport TT Cup.Azcona express that it has been beyond expectations and accumulated more experience.He will try to win the championship in future race.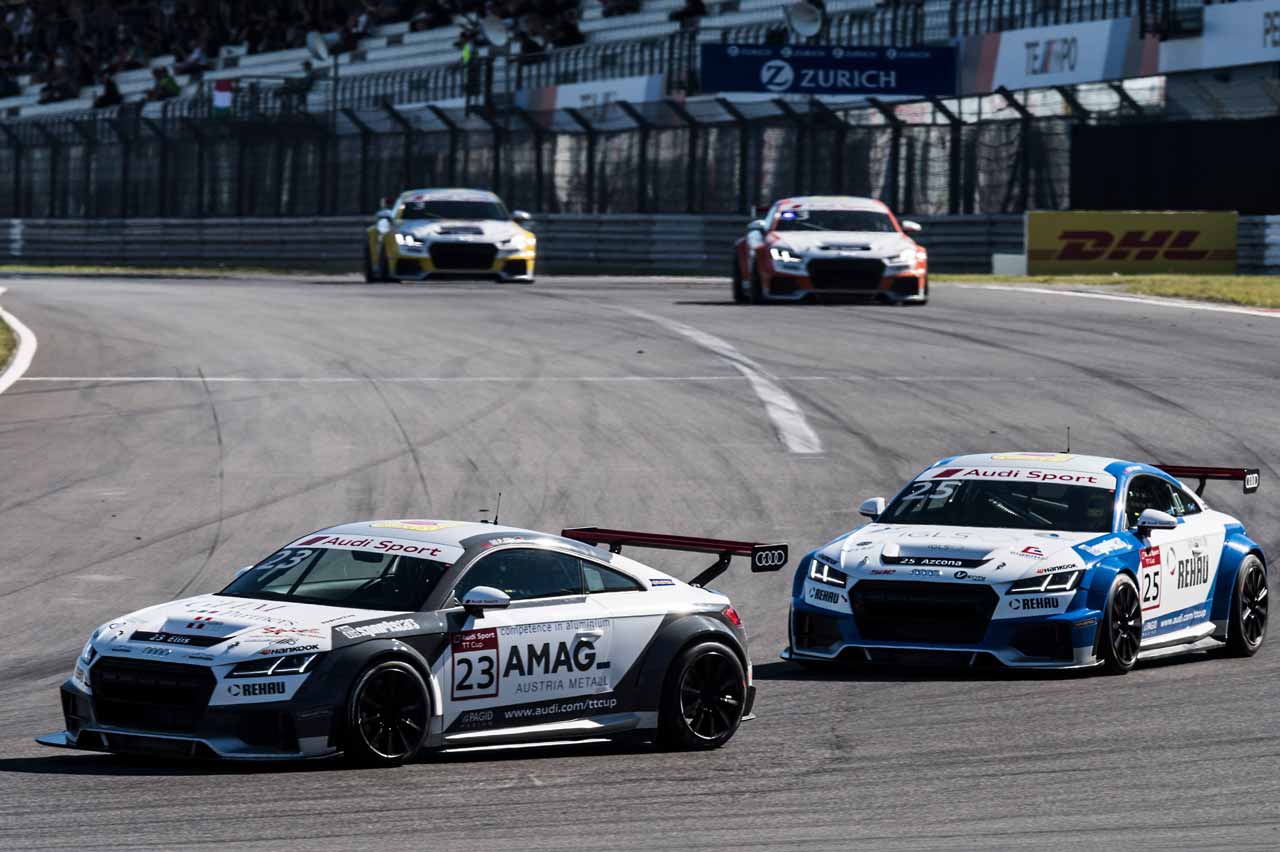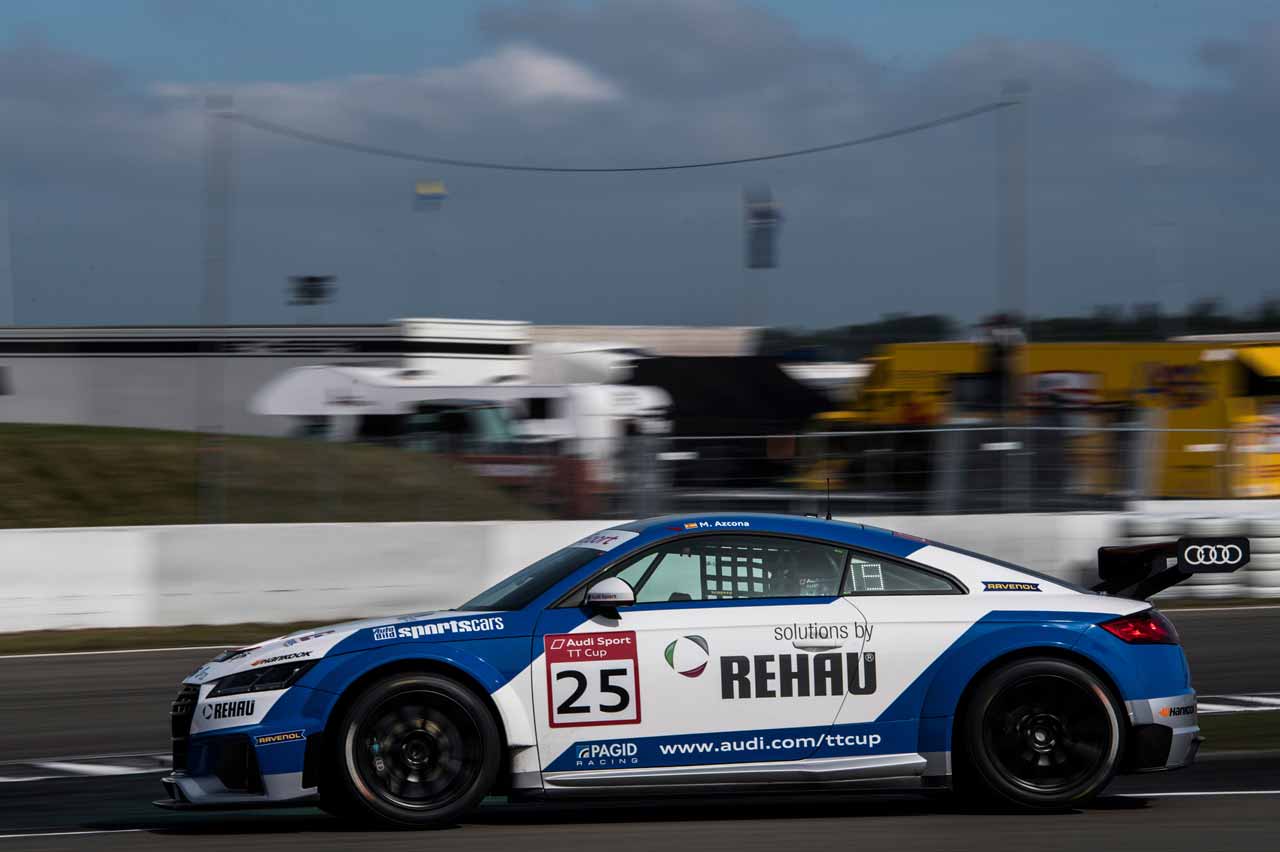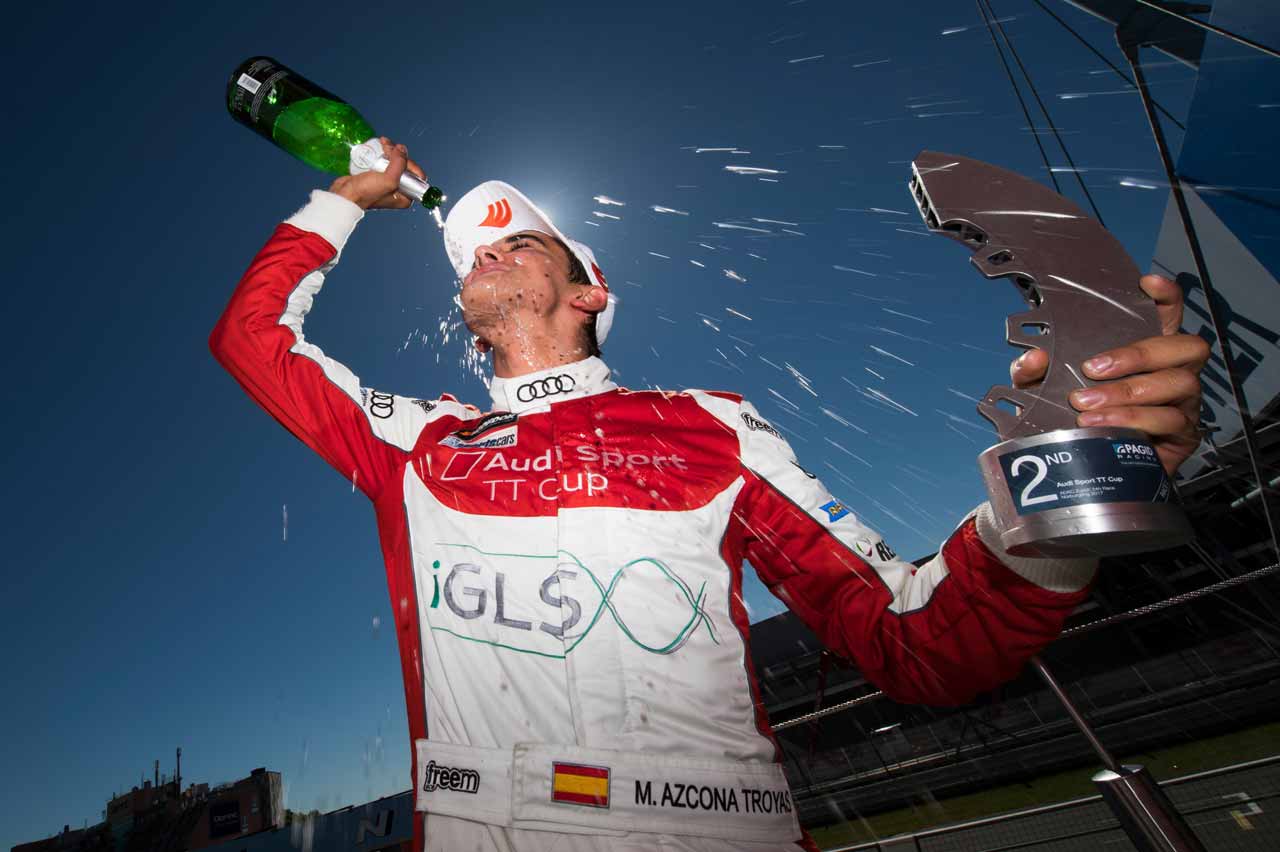 Audi Sport TT Cup race review:
---
Results 2017 Audi Sport TT Cup
POS NAME / NATION /SUM
1 Philip Ellis / GBR /75
2 Gosia Rdest / POL /58
3 Milan Dontje / NLD /48
4 Yannik Brandt / CHE /43
5 Tommaso Mosca / ITA /38
6 Keagan Masters / ZAF /32
7 Mikel Azcona / ESP /31
8 Drew Ridge / AUS /31
9 Finlay Hutchinson / GBR /29
10 Fabienne Wohlwend / LIE /27
11 Fabian Vettel / DEU /26
12 Jack Manchester / GBR /24
13 Mike Beckhusen / DEU /19
14 Simon Wirth / DEU /11
15 Kevin Arnold / DEU /10
More new information about SAE Audio and Audi Sport TT Cup
Please keep your attention on
www.saeaudio.com
---