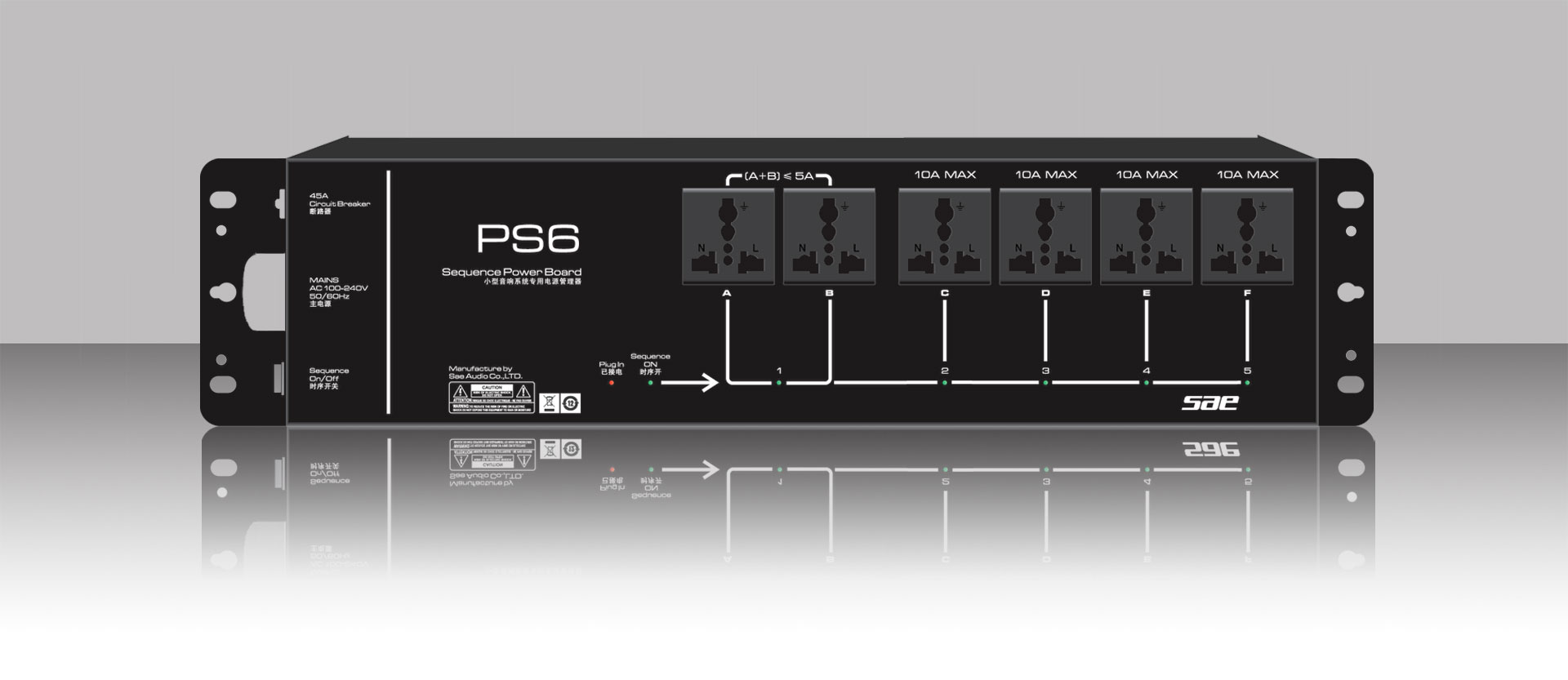 PS6 Sequence Power Datasheet
PS6 Sequence Power
The PS6 is the perfect power sequencer for those small to mid-sized installation or touring applications requiring a safe and stable power distribution with the maximum installation flexibility. With a maximum output current of 45A distributed on 6 power output sockets the PS6 can safely power up all the equipment on your audio setup.
Features
Installation on rack, wall or standalone.
Maximum output current of 45A.
6 power output sockets (5 channels).
Circuit breaker for short-circuit and overload protection
Power on, sequence on and channel on LED indicators.
1 second sequencing time lapse.
Specifications
Model
PS6
Power Specifications
Limited main power
~100-240V/25A
Consumption power
≤1 1W(without output loads),≤3W when standby
Wiring connection
Power Cable fixed on the left side board, internal wiring connection
Short-circuit and overload protection
Circuit breaker works when Short-circuit or over-load
Sequence channels
5 ways 6 power sockets with protection cover
MAX Output current
A+B< 5A, C/D/E/F< 10A. Totally max output current is 45A
Sequence control method
Controlled by the ship type switch
Sequence distance
1step/s
Working voltage
100V~240V ±10%
Working frequency
50/60Hz ±5%
Dimensions/Weight
Product dimensions (mm)
483 x 110 x 45
Packing dimensions (mm)
530 x 155 x 65
Weight
4.2kg
Remark:
SAE reserves the right to make any changes to the product specifications without prior otice. Final specifications to be found in the user manual.