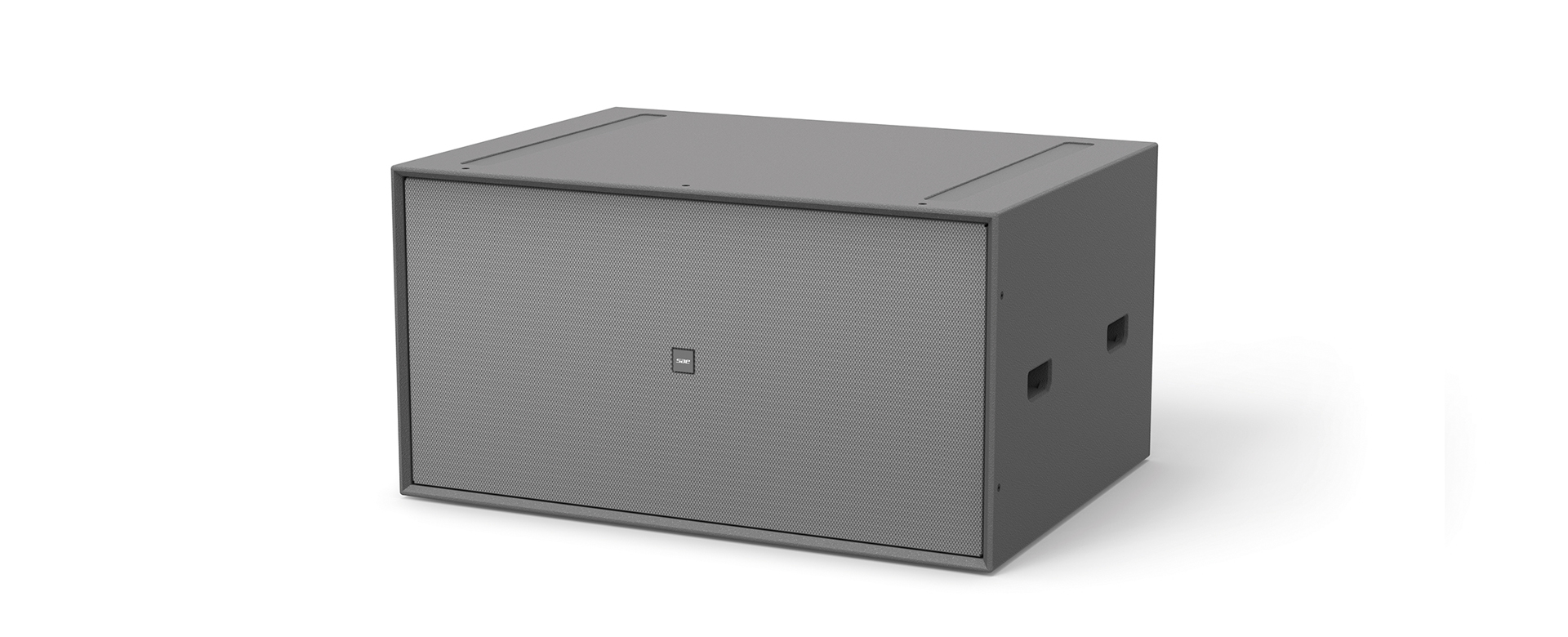 FM28S
Features
The FM28S speaker is a matching subwoofer for the FM series full range speakers.
The FM28S and FM series speakers share the same design style DNA, and when used together with the FM series, they are so harmonious and in sync.
The FM28S also adopts high-quality customized subwoofer driver, with a dual 18″ configuration that allows the overall maximum output sound pressure level of the speaker to reach 139 dB.
When designing the FM28S, a special structure has been utilized to minimize resonance. The inner cavity uses the least number of internal supports to reduce the reflection of sound waves and the cutting sound of airflow and wooden boards. The vent of FM28S adopts a non equal diameter design, which reduces the airflow noise caused by airflow cutting while allowing the airflow to be compressed and accelerated. The various designs mentioned above ultimately gave birth to The FM28S has a simple structure, clean sound, fast response, and strong air flow.
The surface of the FM series speakers is made of advanced moisture-proof and wear-resistant polyurea spraying materials, and the color and surface texture are very similar to most wall coatings or decoration materials, making the speaker integrated with the environment, and the entire speaker seems to be hidden in a building. We call this environmentally friendly design.
Specifications
Acoustics
FM28S
Power capacity(Program)
4800W
Nominal impedance
4Ω
Frequency response(-6dB)
36~250Hz
SPL max (processed)*
>139dB*
Coverage (h x v)
N/A
Speaker components
Ferrite driver
2×18″ V.C:4″
Connect/Cabinet
Connectors
1xNEUTRIK® NL4 SPEAKON®
Cabinet
18mm plywood made by CNC
Size
Product LxHxD(mm)
1065x561x780
Remark:
1、* 1 m, free field, SPL max peak test signal: pink noise with crest factor 4 .
2、SAE reserves the right to make any changes to the product specifications without prior notice. Final specifications to be found in the user manual.