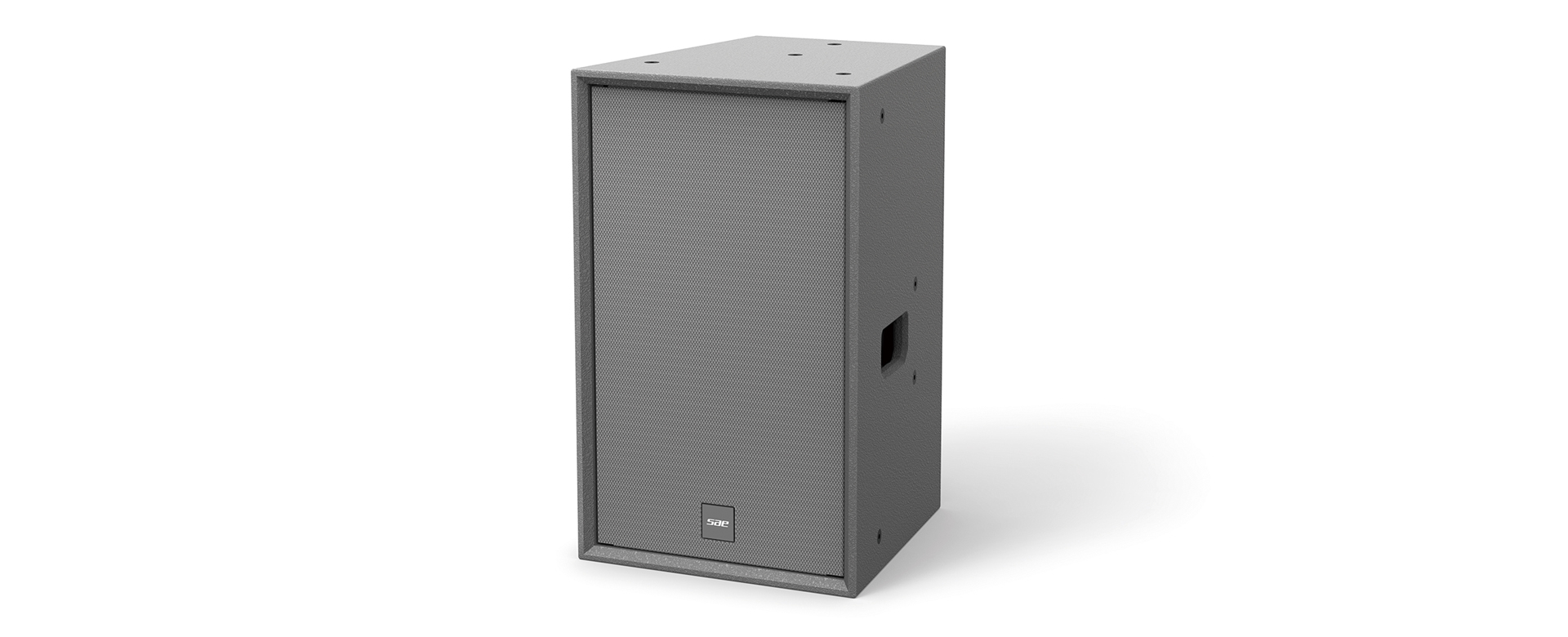 FM series
Features
The FM series speakers are point source two ways full range speakers.
The FM series combines classic and modern exterior designs, making people feel familiar and surprised by the freshness it brings. The FM series adopts a style of trimmed geometric borders, paired with an acoustic fabric grill of the same color scheme. We have found the best balance between modernity and elegance.
The FM series speakers allow users to no longer have no choice but to choose from a pile of cold and proud professional speakers with black boxes and black steel mesh. The FM series not only provides users with high-quality sound, but also brings them artistic shapes. In the pleasing internal and external performance, it also brings some warmth.
FM series speakers use high-quality customized speaker drivers, combined with the ingenious passive crossover design, so that the product has reached a high level in the three core elements of hearing, frequency response and phase response.
The surface of the FM series speakers is made of advanced moisture-proof and wear-resistant polyurea spraying materials, and the color and surface texture are very similar to most wall coatings or decoration materials, making the speaker integrated with the environment, and the entire speaker seems to be hidden in a building. We call this environmentally friendly design.
Specifications
Acoustics
FM10
FM12
FM15
Power capacity(Program)
500W
700W
800W
Nominal impedance
8Ω
8Ω
8Ω
Frequency response(-10dB)
55~18kHz
48~18kHz
42~18kHz
SPL max (processed)*
>126dB*
>130dB*
>133dB*
Coverage (h x v)
80°x60°
90°x60°
90°x60°
Speaker components
Ferrite driver
LF: 10″ V.C:65mm HF: 1″ V.C:44mm
LF: 12″ V.C:75mm HF: 1″ V.C:44mm
LF: 15″ V.C:75mm HF: 1″ V.C:44mm
Connect/Cabinet
Connectors
2xNEUTRIK® NL4 SPEAKON® parallel
Cabinet
15/18mm plywood made by CNC
Size
Product LxHxD(mm)
314x510x337
364x590x390
450x710x442
Remark:
1、* 1 m, free field, SPL max peak test signal: pink noise with crest factor 4 .
2、SAE reserves the right to make any changes to the product specifications without prior notice. Final specifications to be found in the user manual.