Exhibition
---
---
2020 Prolight+Sound Guangzhou
---
The 18th Guangzhou Prolight & Sound Exhibition was successfully completed on August 24, 2020.
Standing at the new starting point of the gradual recovery of the industry after COVID, SAE actively participated in the exhibition with its brands (Soundstandard, Soundard, Famousound and AES), facing the world with the best exhibition state, reshaping the new pattern of development after the epidemic and seizing new development opportunities.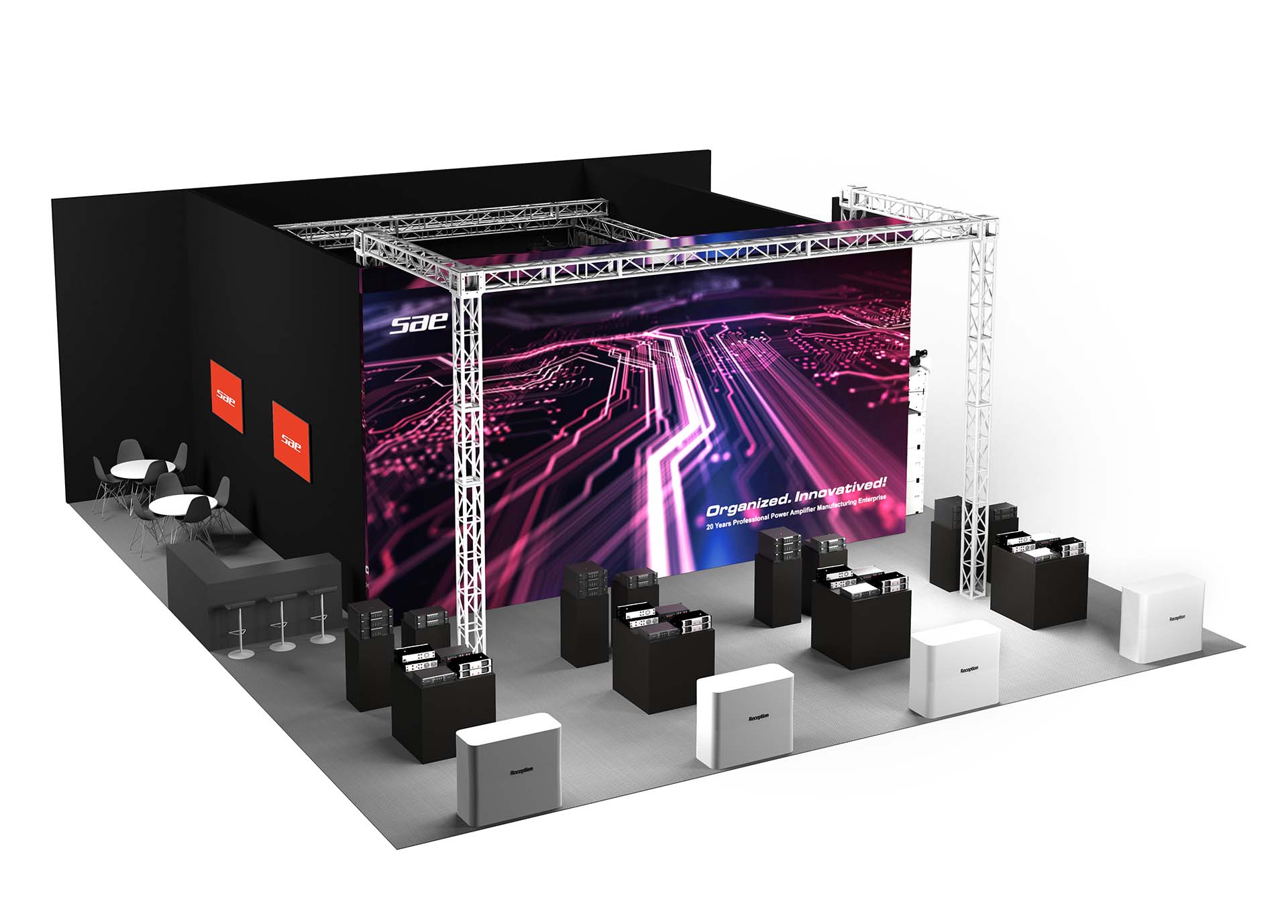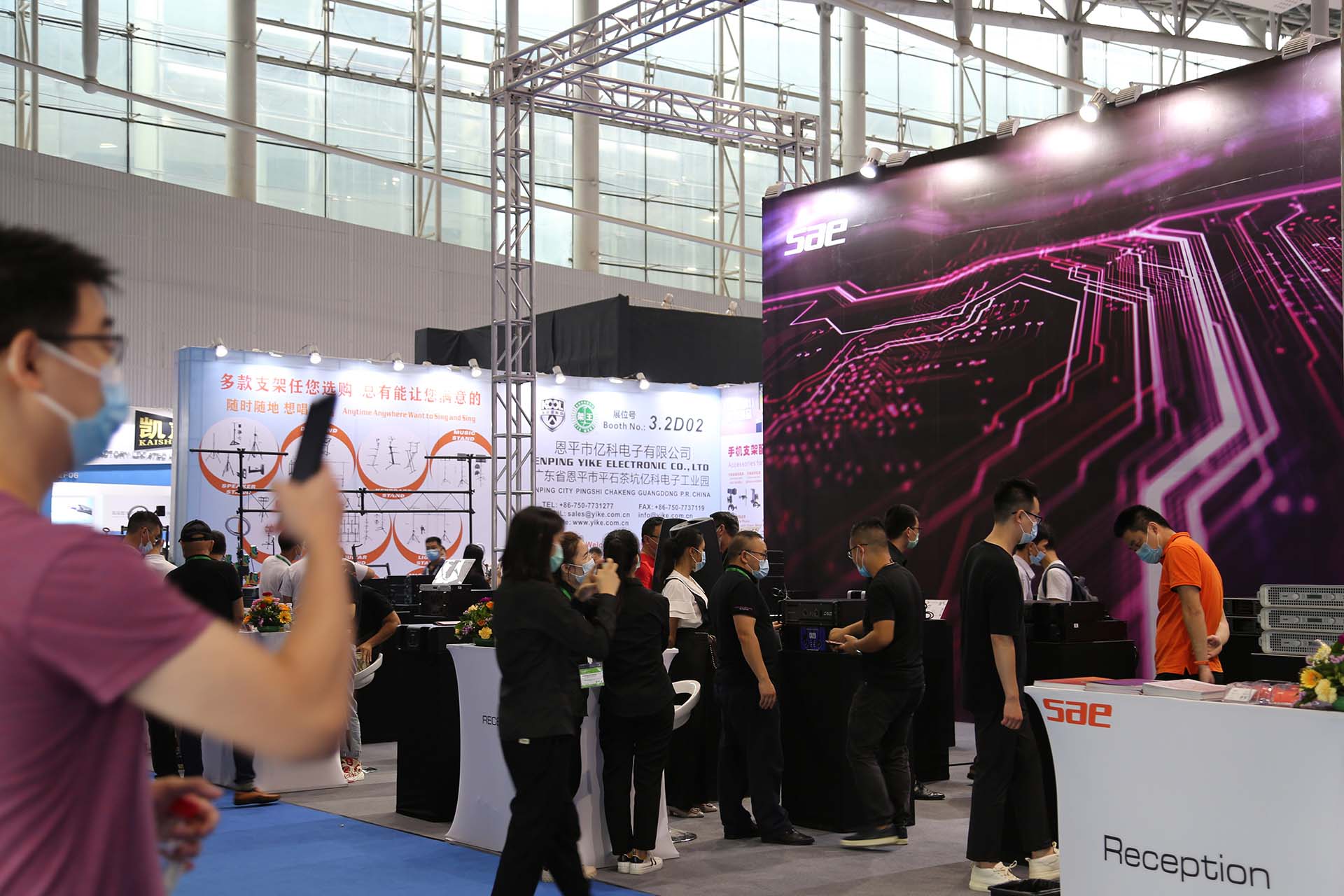 Despite the relentless attack of the epidemic, as the first large-scale exhibition in the industry after COVID, it is still full of people and unprecedentedly. There are 5 brands of SAE: SAE, Soundstandard, Soundard, Famousound and AES, with a large number of new products and an endless stream of visitors.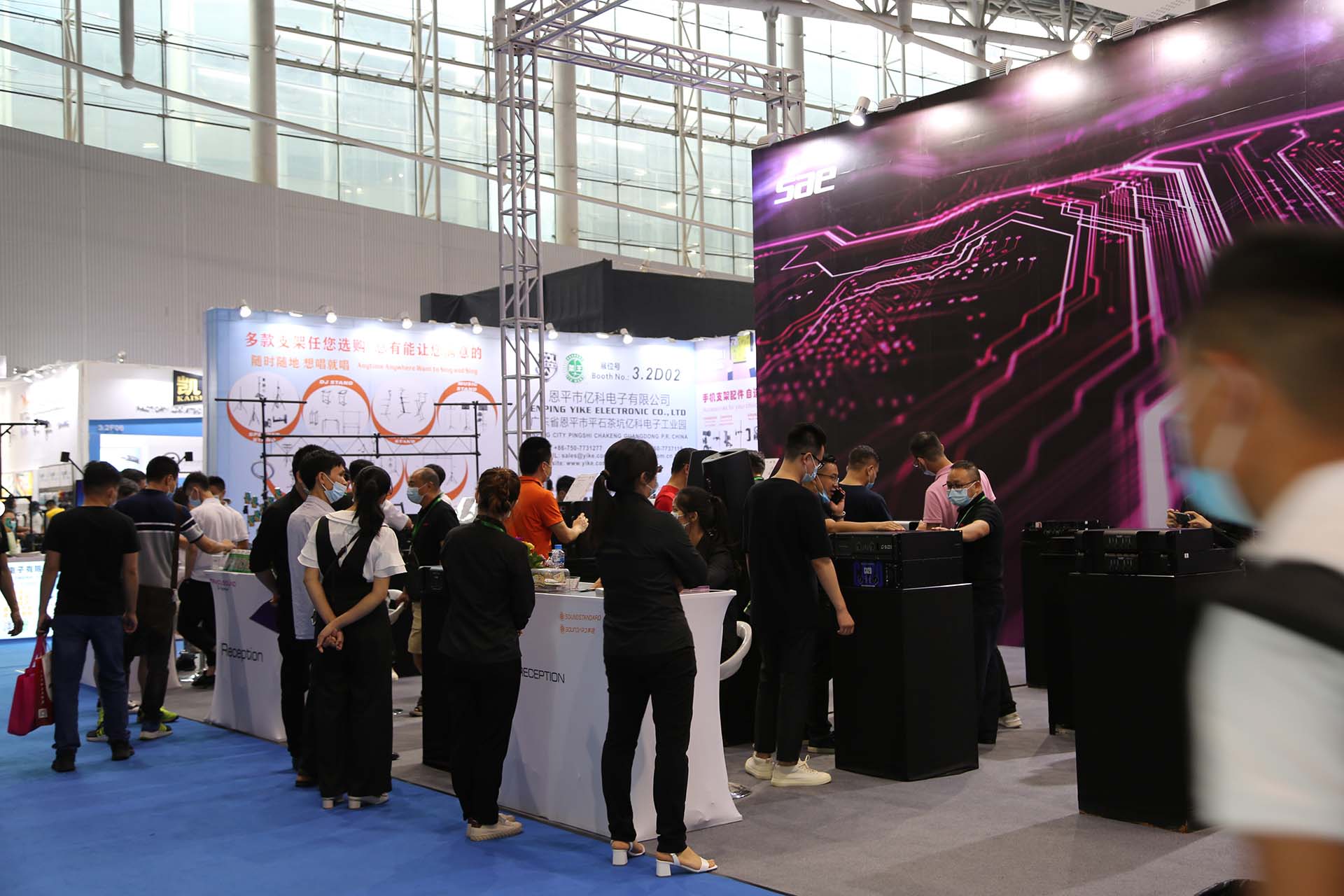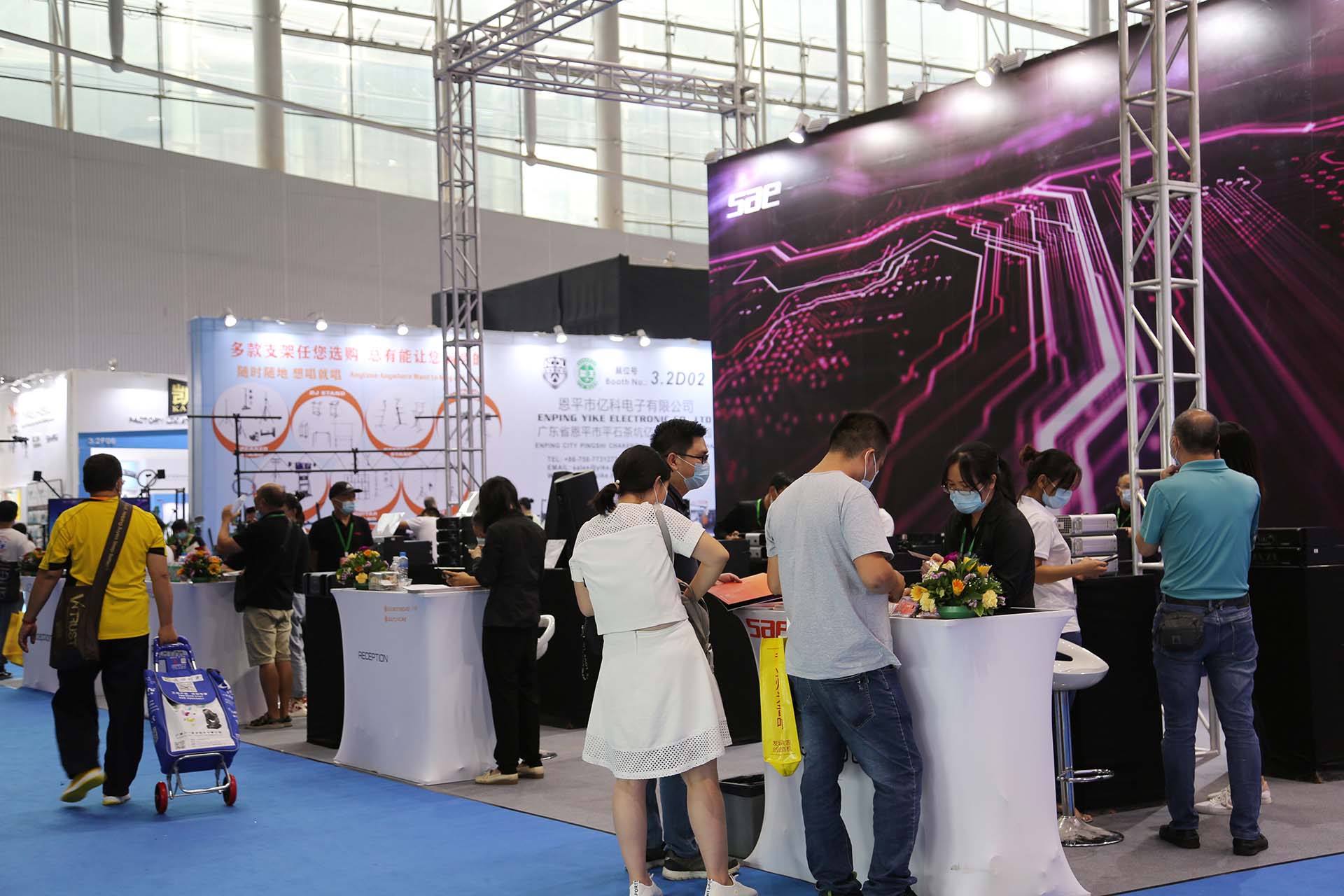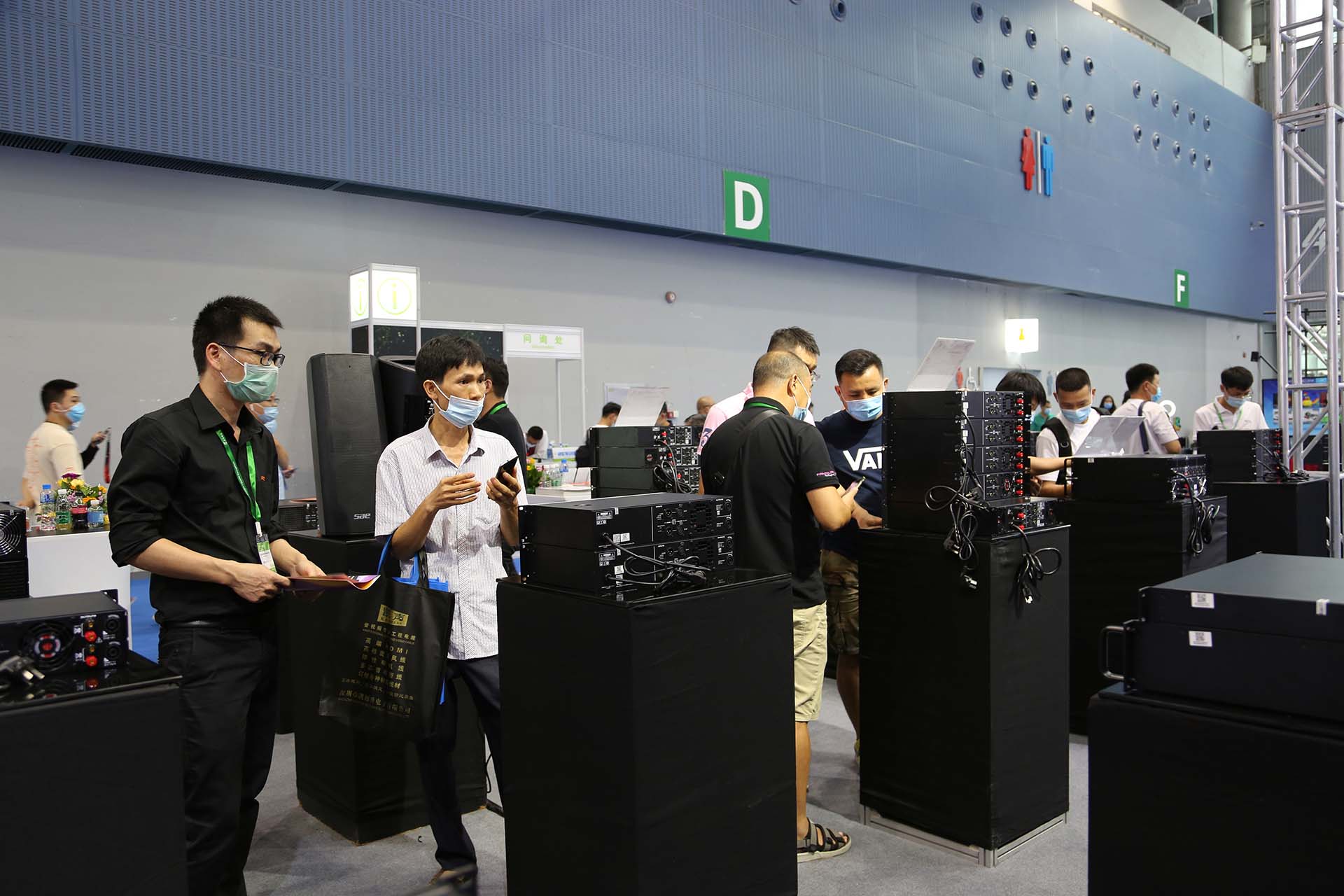 In order to create a comfortable and healthy exhibition atmosphere for the visitors, SAE team regularly wore masks throughout the whole process, consciously and actively strengthened the on-site health protection measures, and patiently answered for the audience with full spirit and enthusiasm.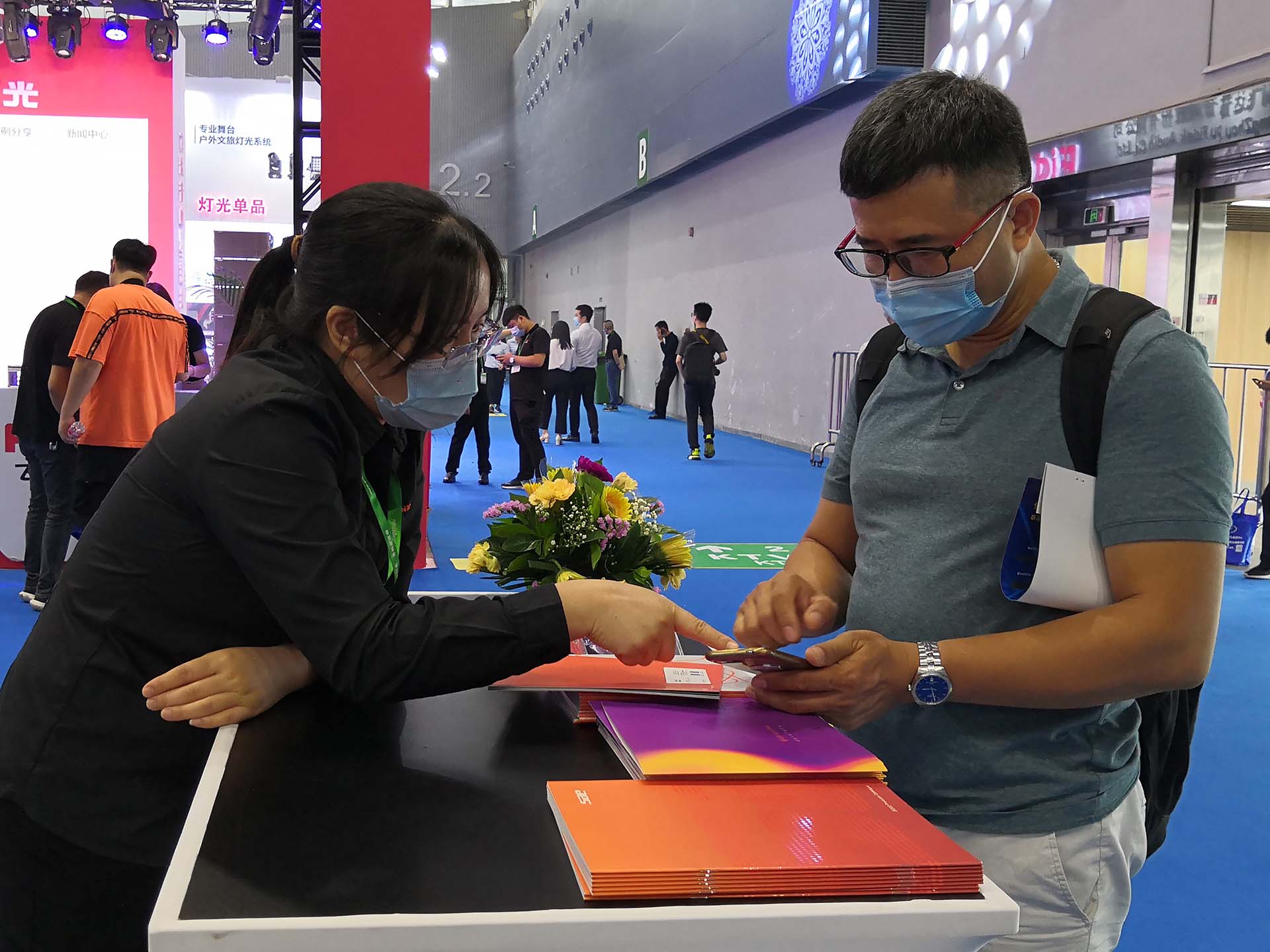 Mr. Ren, the domestic sales manager, was introducing the class D power amplifier with the full sense of science and technology of SAE.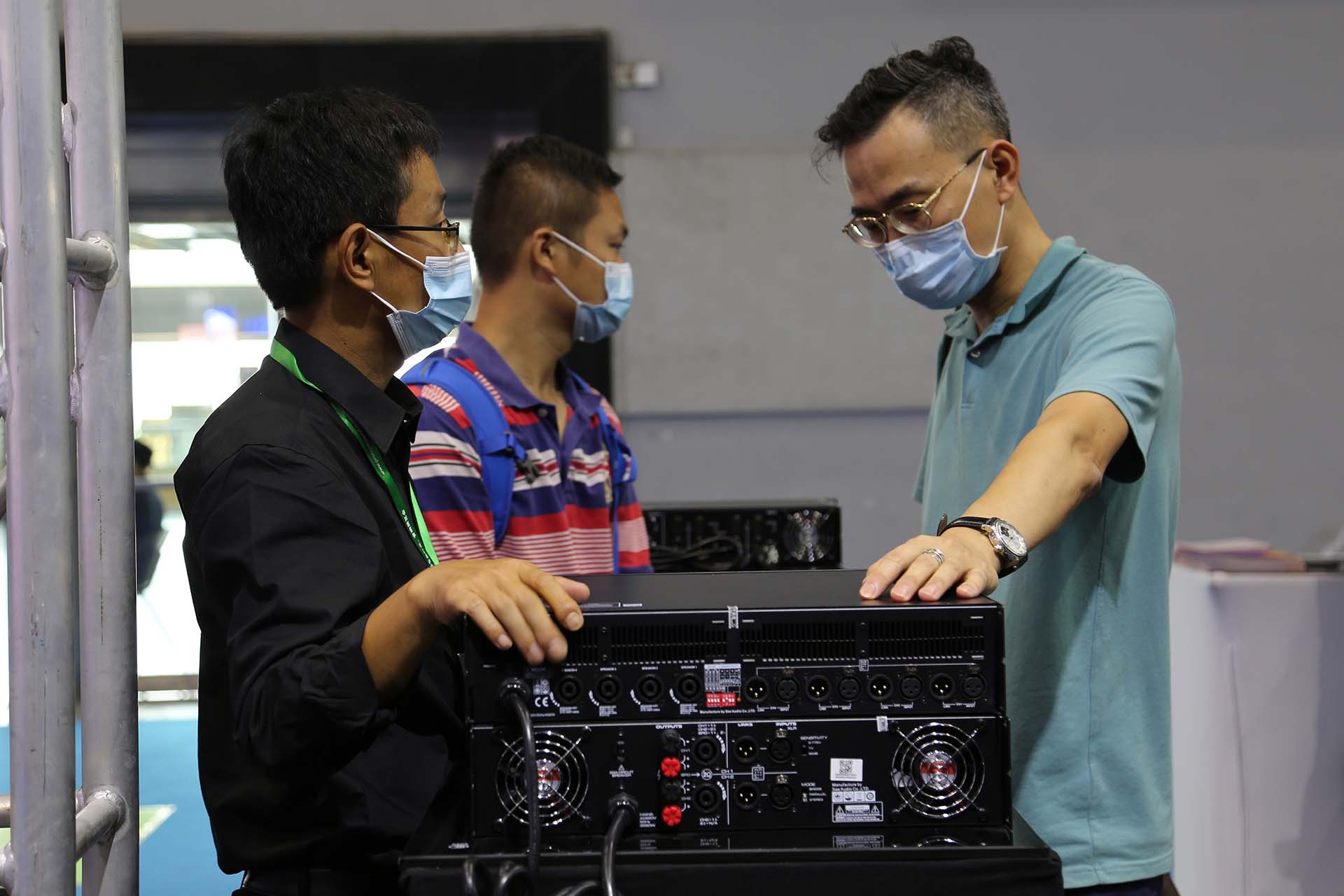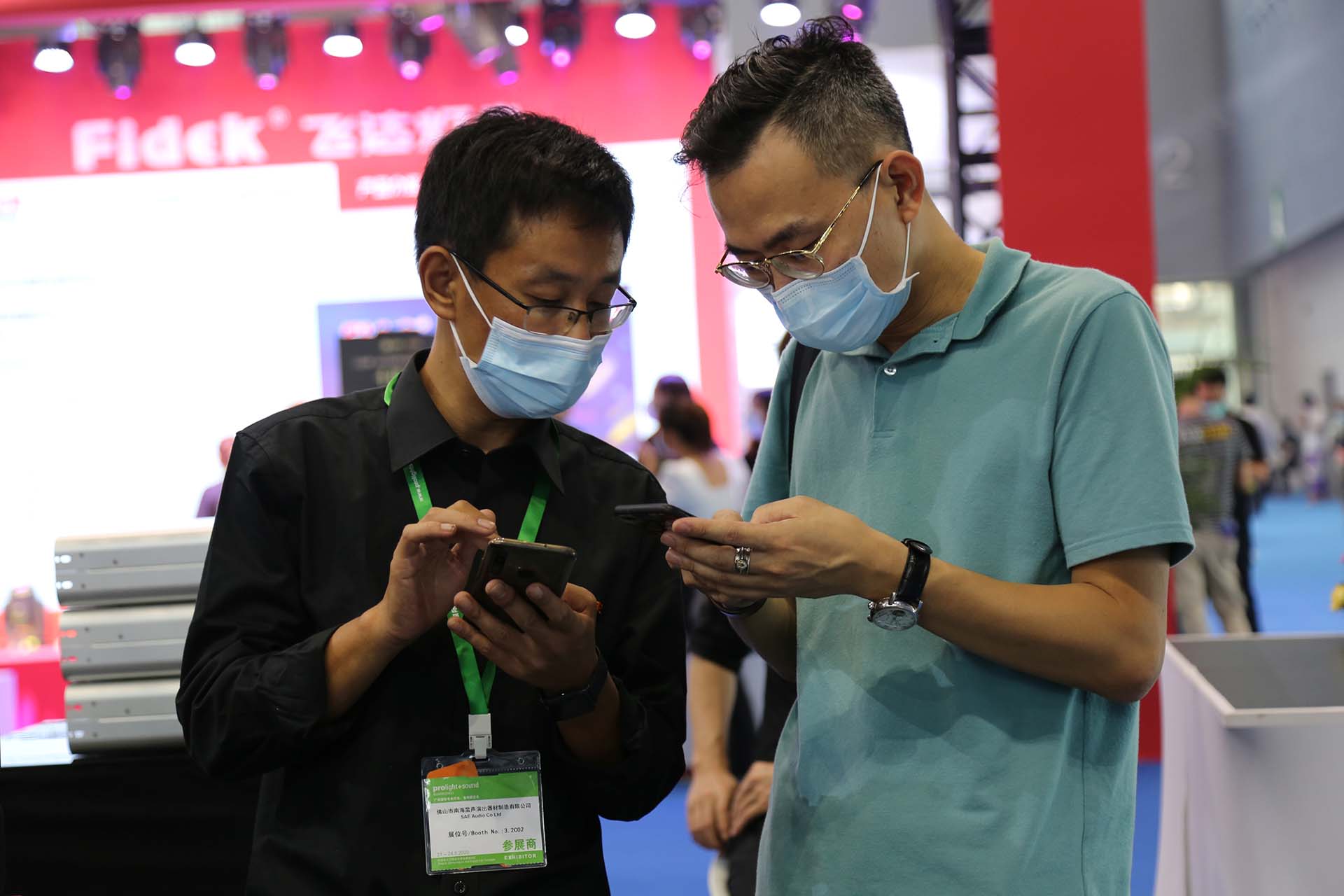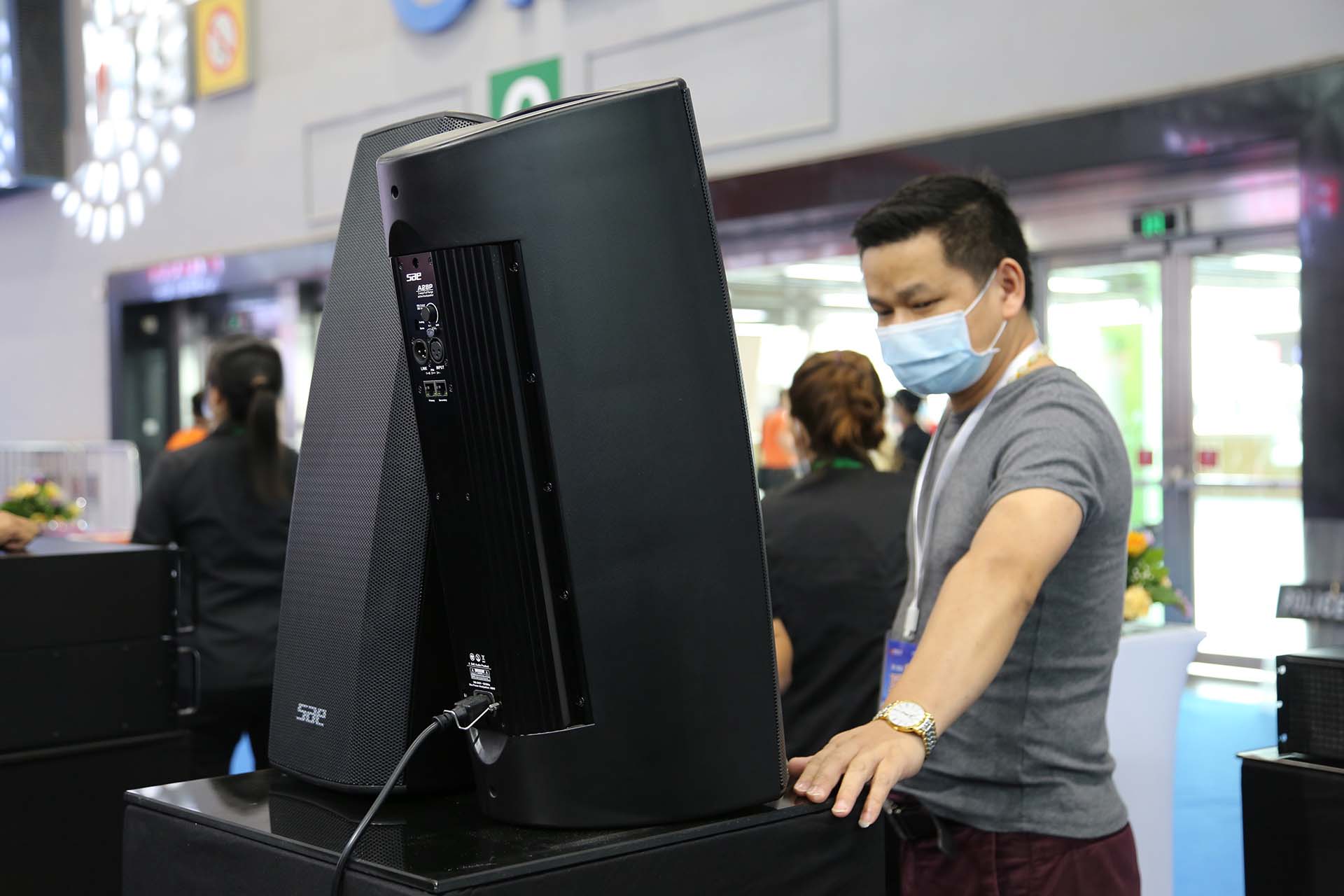 latest active speaker for fix installation with DANTE transmission port.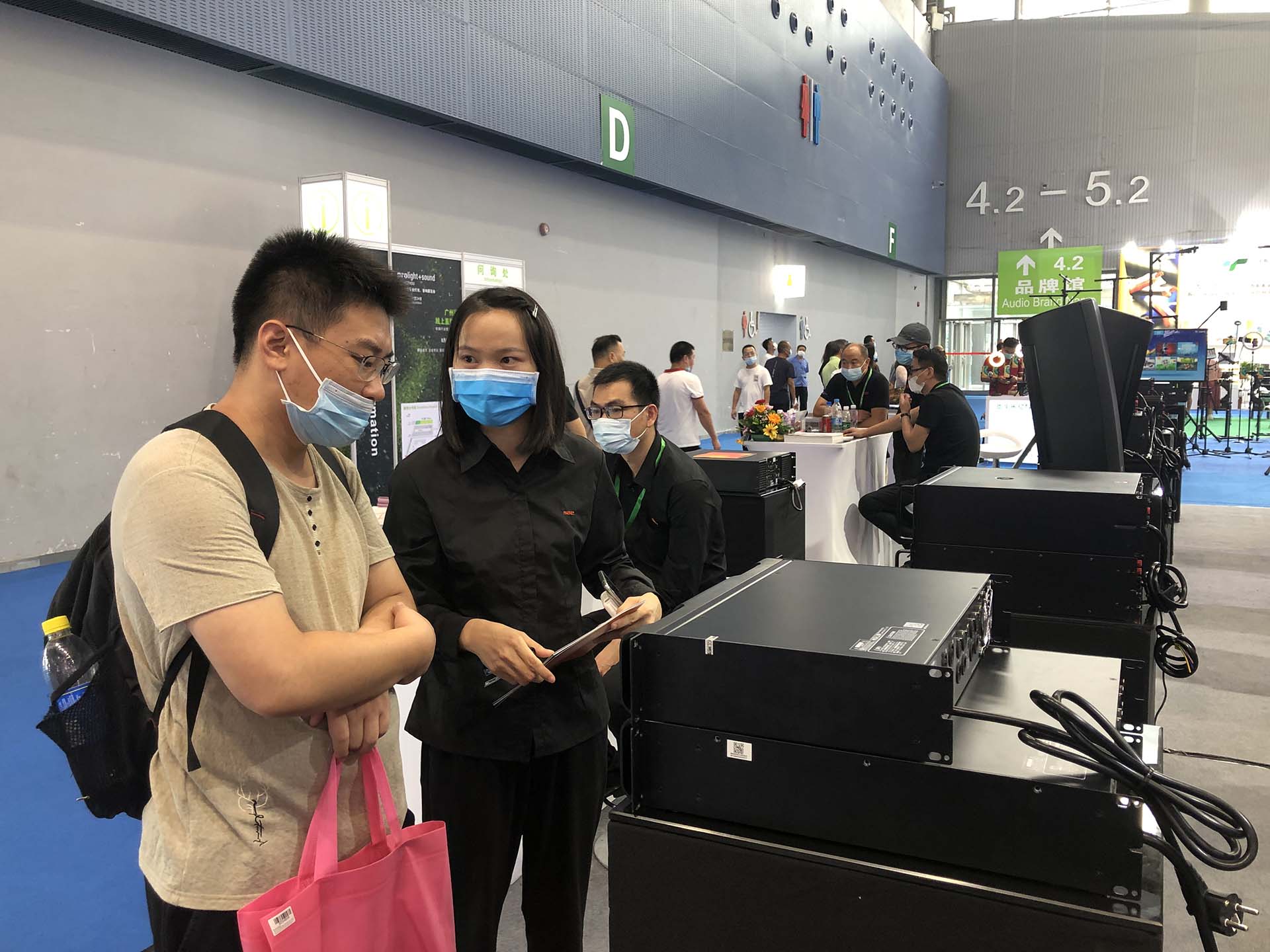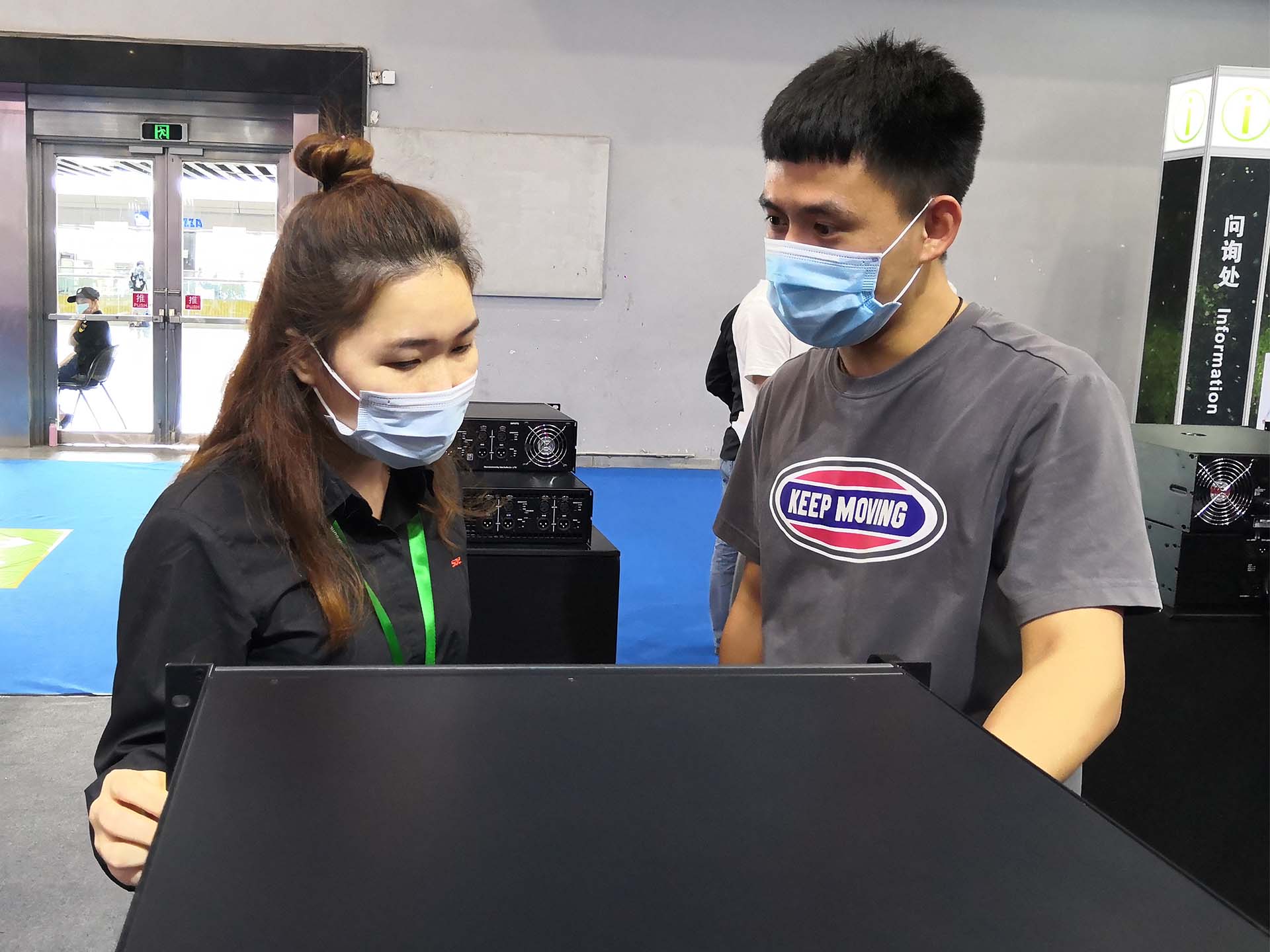 Through the "Guangzhou Exhibition online live studio" jointly launched by the organizers and Huicong sound and lighting network, SAE actively participated in the live interview, presenting a new experience of breaking through space limit for the audience from all over the world who can't visit the scene in person.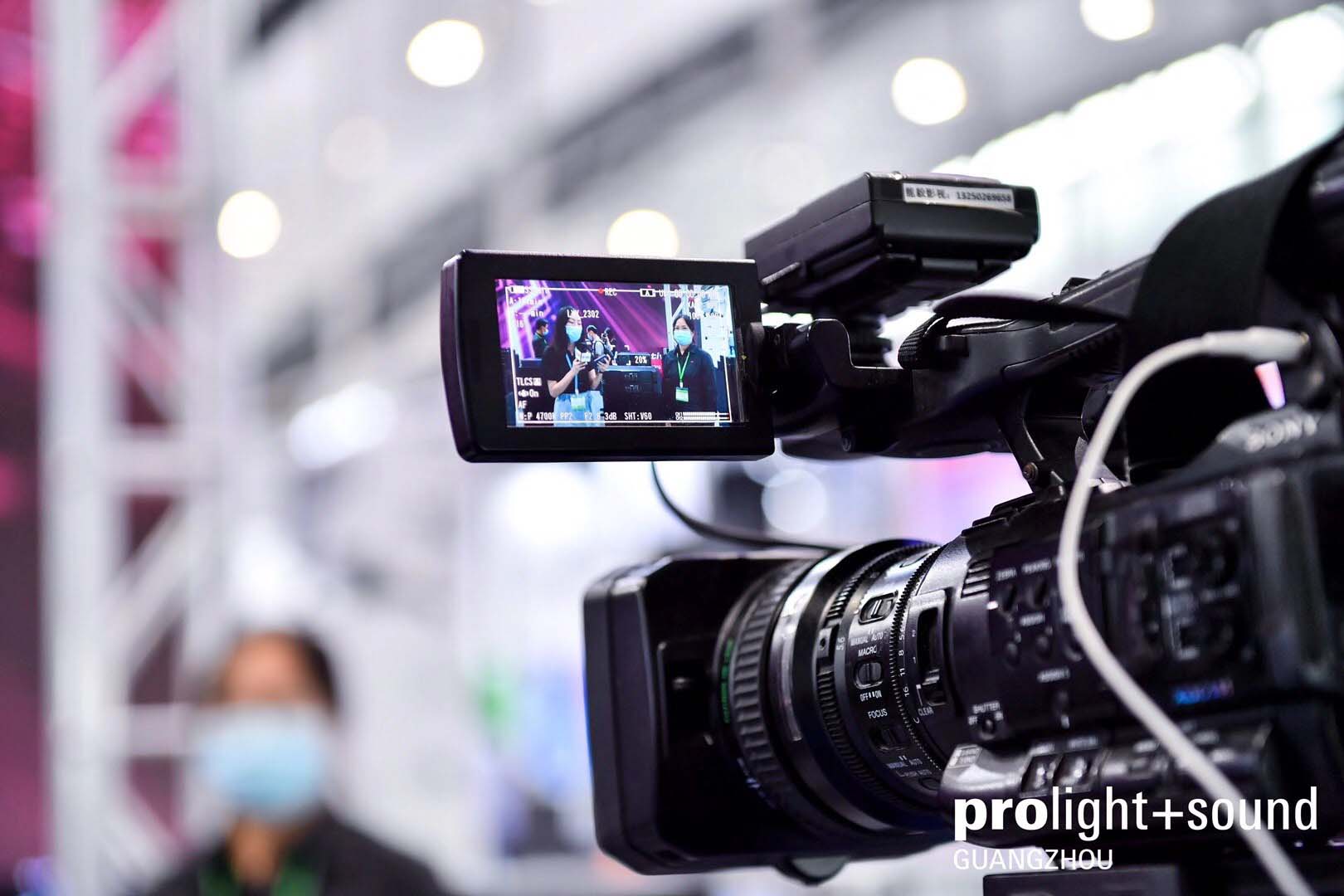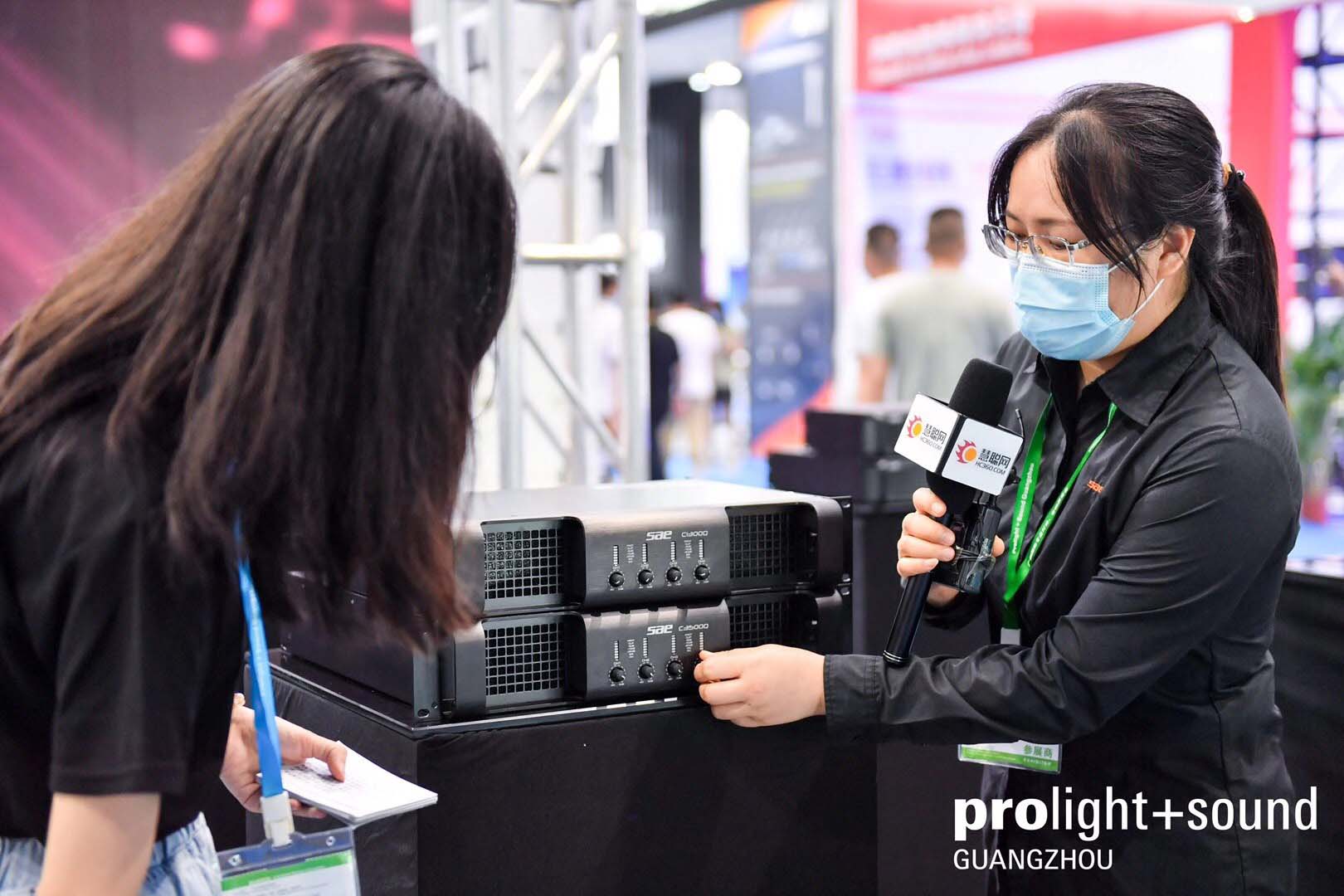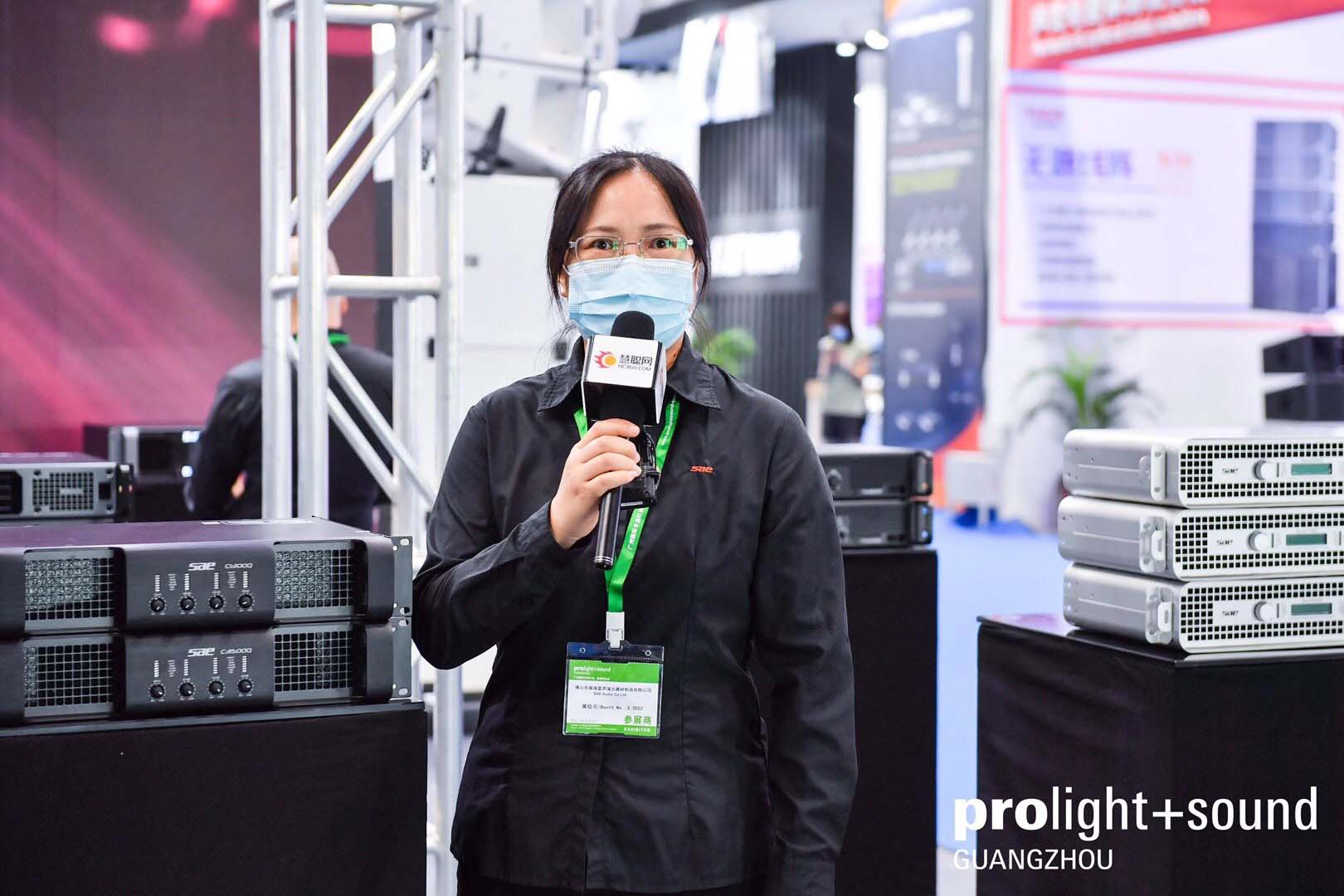 Ms. Hannah Luo, the sales manager, introduced the latest high-power 4-channel switching mode power amplifier of SAE:C3500Q 4x2500W@8Ω .
The 4-day 2020 Guangzhou Prolight & Sound Exhibition ended perfectly. Facing the current industry difficulties and challenges, the SAE team did not forget its original intention and worked together to overcome the difficulties. Smile goodbye to 2020 Guangzhou Exhibition, and see you again next year!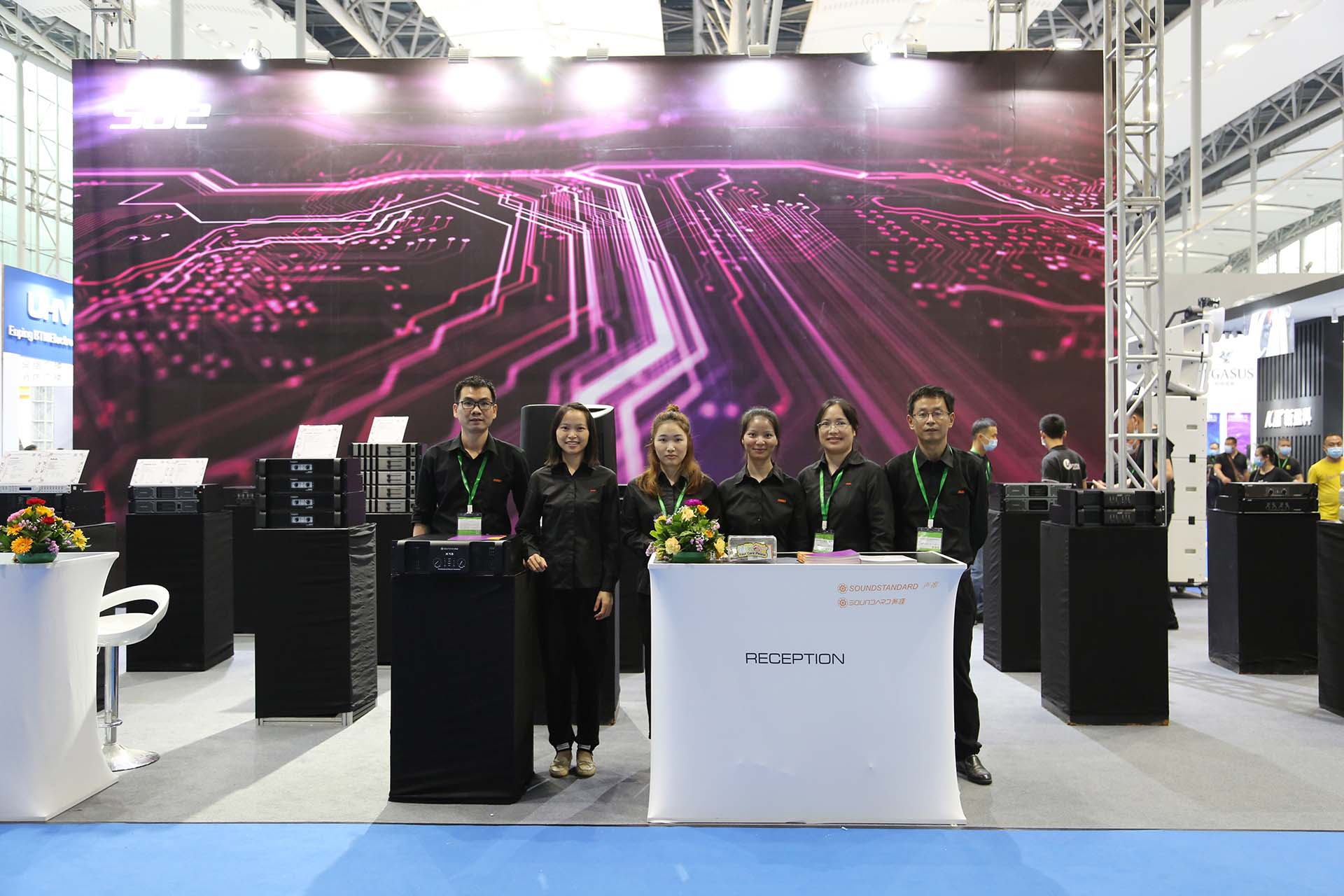 ---