News
---
SAE Audio & Mikel Azcona celebrated the third victory of the season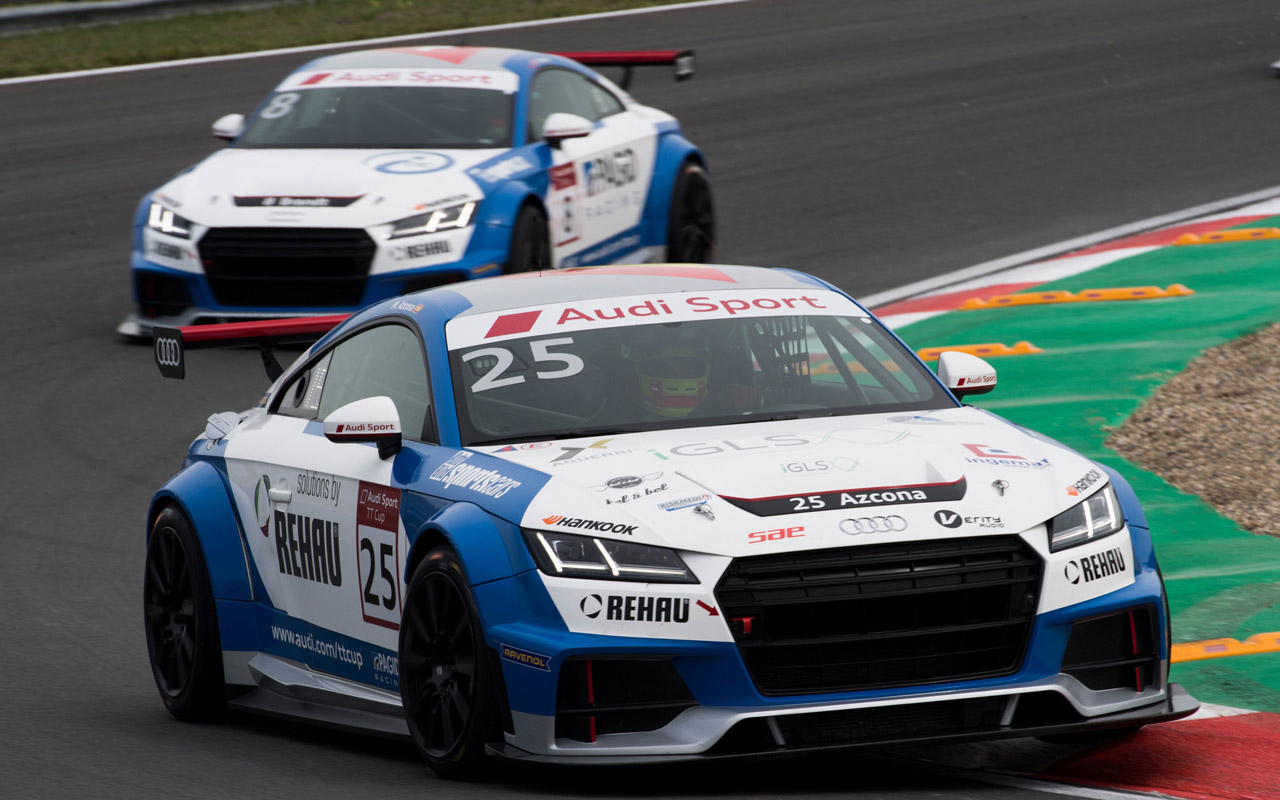 Two drivers controlled the pace again in the fourth of seven rounds of the 2017 Audi Sport TT Cup in Zandvoort: Philip Ellis and SAE Audio&Mikel Azcona remain the only drivers to have so far taken victory.
Race 1(19/08)
Philip Ellis celebrated his fourth victory in the seventh race of the Audi Sport TT Cup at Zandvoort. The Briton, who started from pole position, won with a 5.2-second advantage in front of the Mikel Azcona. In doing so, Ellis has extended his lead over Azcona at the top of the table by four to 37 points.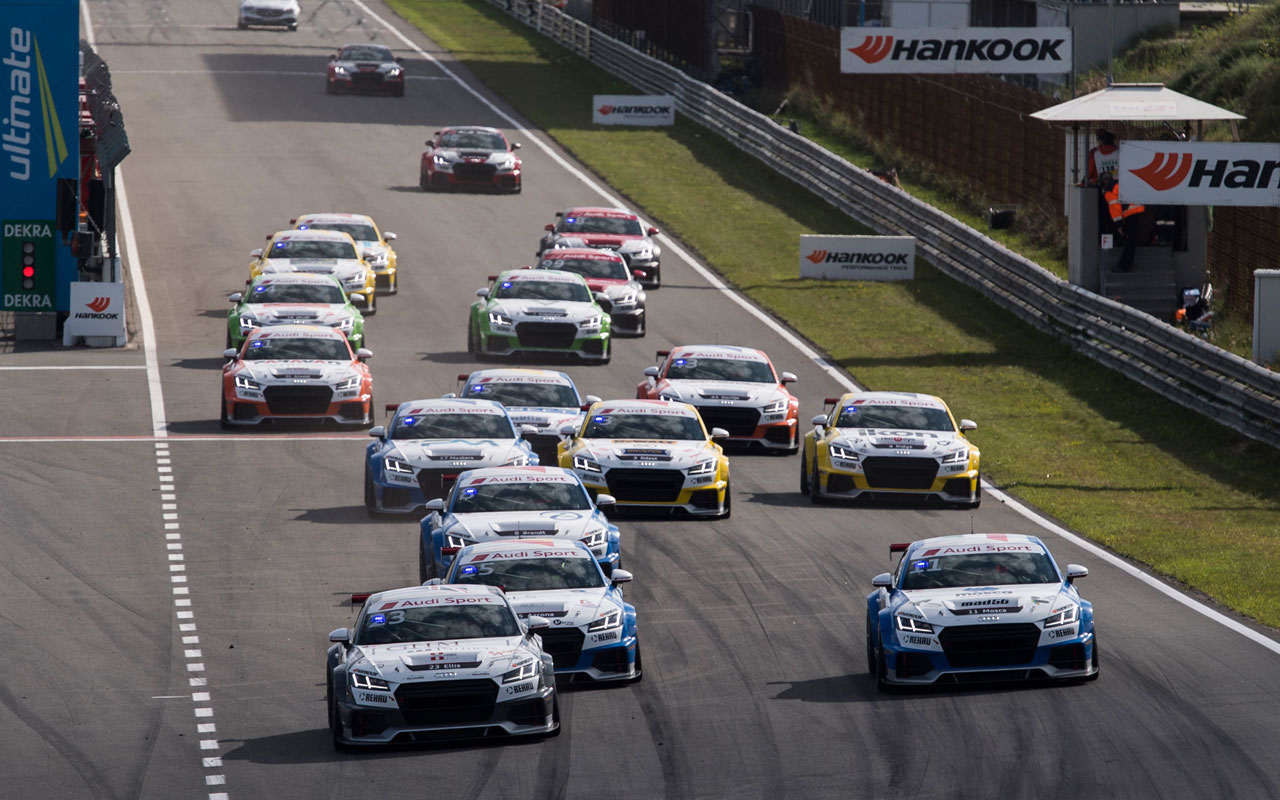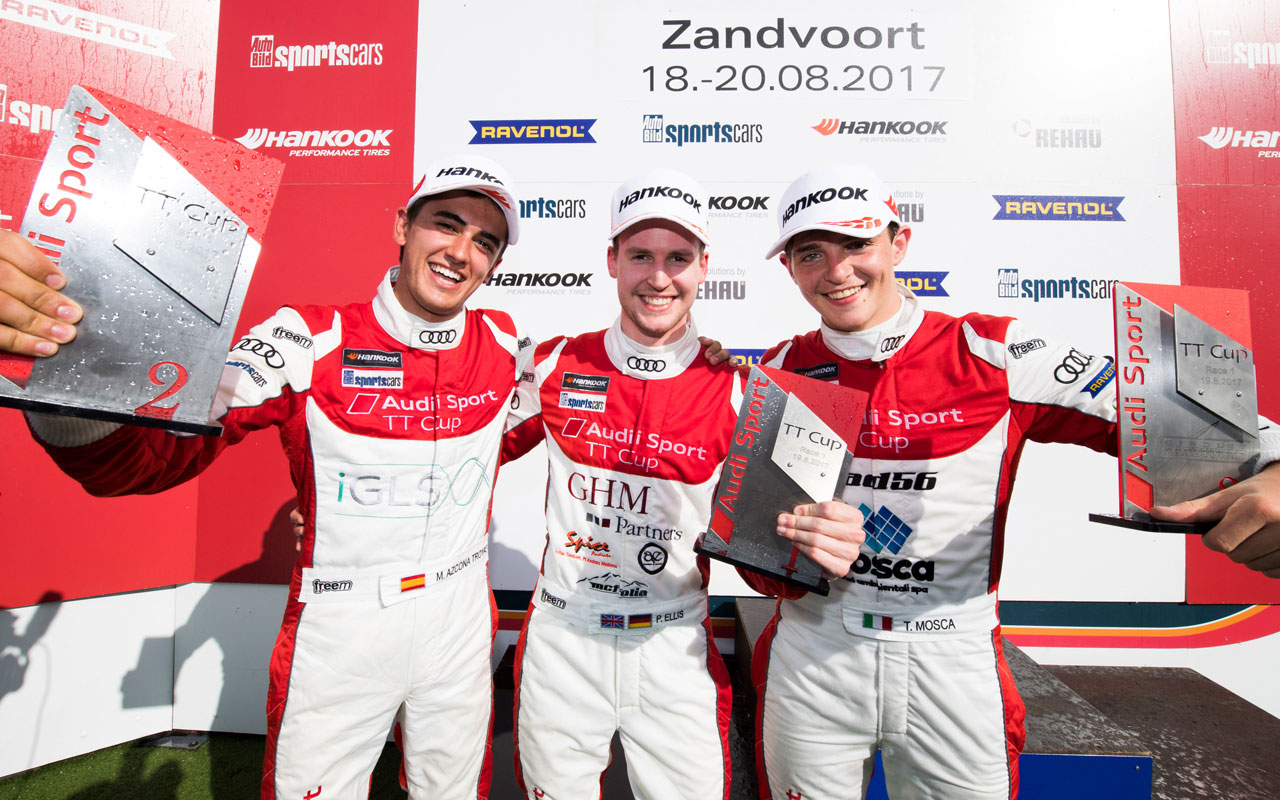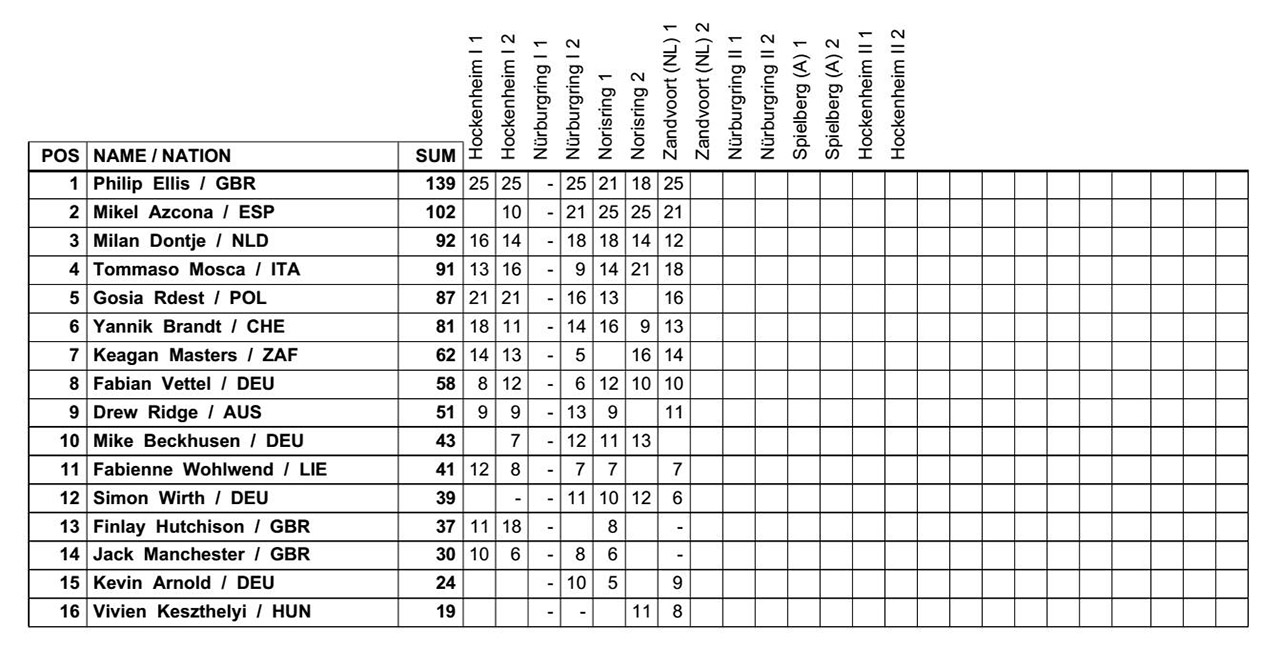 Race 2(20/08)
In Race 2,Tommaso Mosca will start from first place for the first time, while Yannik Brandt will get underway from alongside him. Philip Ellis and Mikel Azcona follow on the second row on the grid. Tommaso Mosca started from pole for the first time in the Audi Sport TT Cup. In an exciting race, Mosca defended the lead for nine laps until he was eventually overcome by the attacks from Mikel Azcona. SAE Audio & Mikel Azcona celebrated the third victory of the season, crossing the line 0.8 seconds in front of Ellis.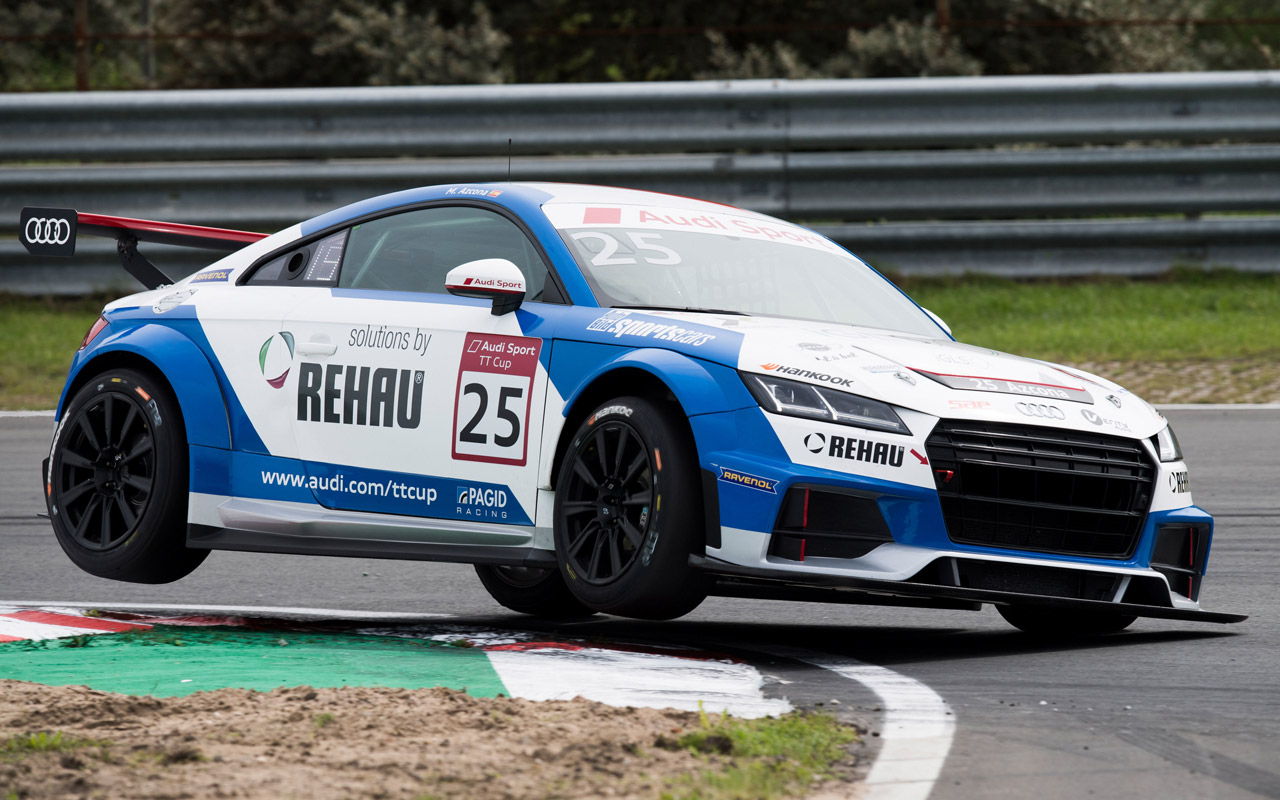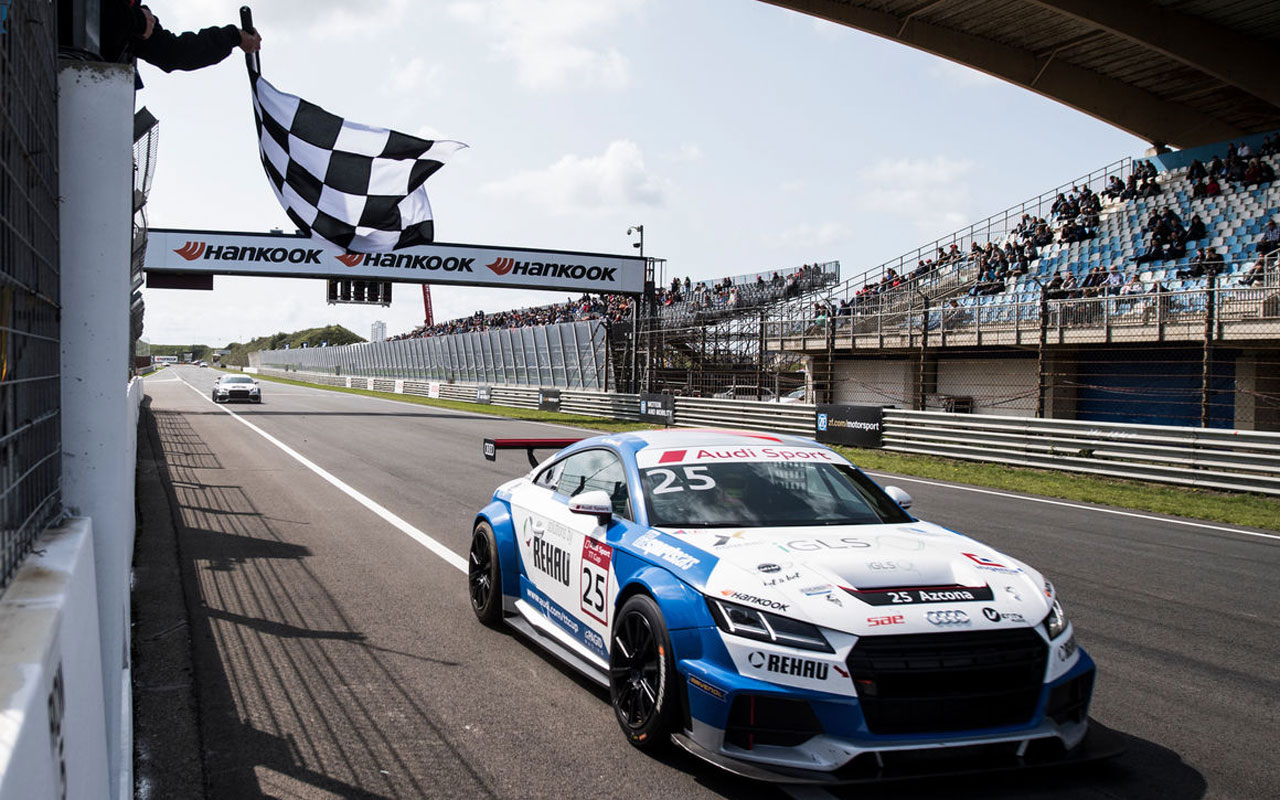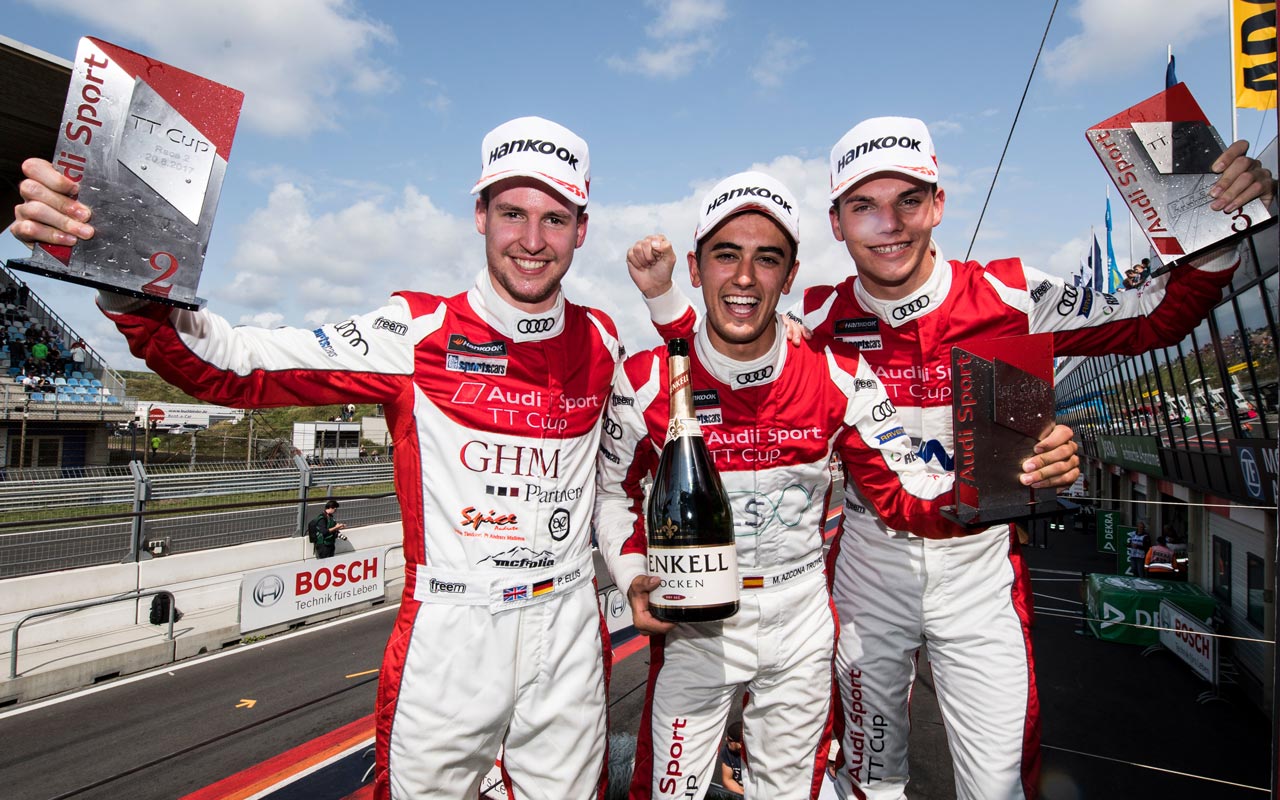 "We have had a great race weekend in Zandvoort," said Philipp Mondelaers, Project Manager of the Audi Sport TT Cup. "The battles on Sunday in particular captivated the spectators at the track. There was an incredible number of overtaking maneuvers – you didn't know where to look. This is one-make cup racing at its best, and it's why the fans love it. Meanwhile, Philip Ellis and Mikel Azcona have prevailed once again and have consolidated their outstanding positions. We also had a new face on the podium in Keagan Masters."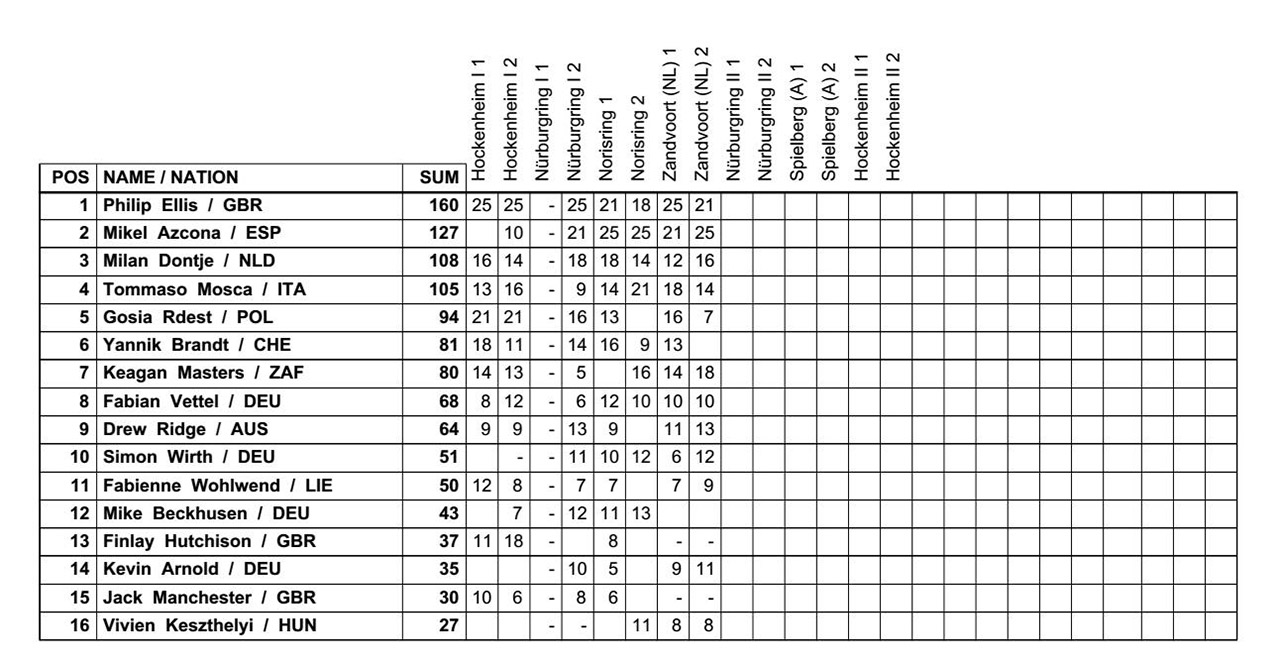 Results and points standings(pdf 1.4M)
In three weeks, the talents continue their fight for points and trophies at the fifth of seven rounds from September 8 to 10 at the Nürburgring.
More new information about SAE Audio and Audi Sport TT Cup
Please keep your attention on www.saeaudio.com
---